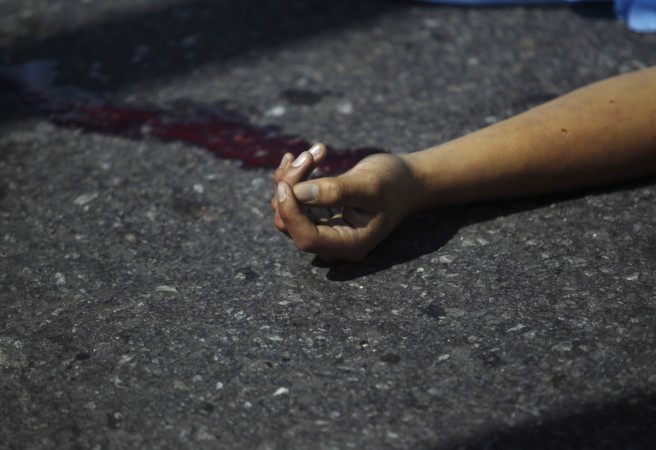 Machete-wielding assailants killed a village doctor and injured a university professor in Bangladesh on Friday, according to a report by Reuters. The police suspect that this incident is the latest in the series of Islamist attacks taking place in the country whose majority population is Muslim.
Attackers reportedly blocked 55-year-old homoeopathic doctor Mir Sanaur Rahman's motorcycle with their own in the western district of Kushtia located about 245 km from Dhaka, and then hacked him to death.
Rahman's companion, identified as 45-year-old Saifuzzaman, reportedly suffered serious injuries. The police also found a bloody machete at the scene. The doctor was on his way to a weekly free clinic when he was reportedly attacked.
"We suspect Islamist militants are behind the attack," the agency quoted the district police chief Mohammad Sahabuddin Chowdhury as saying.
The police were checking if the victims' families had any enemies or if there could be some other motive behind the murder, but the doctor's associates have reportedly said he had progressive views. Reuters quoted friends of the injured professor as saying that he, too, had a progressive mindset.
Since last year, Bangladesh has witnessed a surge of attacks on atheist bloggers, members of religious minorities and foreign aid workers. At least 26 people have been killed since February 2015. These include five secular bloggers, two gay right campaigners and a publisher.
Al Qaeda has reportedly claimed responsibility for a few of the attacks while the Islamic State group has claimed responsibility for the others, including the murders of two foreigners last year, and a university professor and a Hindu last month.
The Bangladesh government has denied the presence of either al Qaeda or the Islamic State group in the country and has held home-grown Islamic outfits responsible for the attacks, according to the Reuters report.