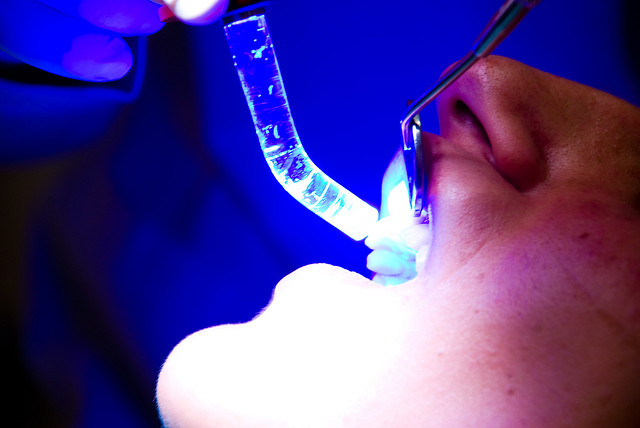 Brushing twice daily and some other oral hygeine tips are often ignored, but this Bangalore woman learnt things the hard way. A simple toothache landed her on a ventilator in a hospital for two months, after she suffered from multiple organ failure and three heart attacks.
The doctors at the Fortis hospital said that the bacterial infection in 26-year-old Mala's mouth had spread to other vital organs, after which she needed to undergo various surgical procedures.
Mala, a Business School employee and a gym trainer, told the Times of India that she had ignored multiple cavities in her mouth for the longest time, but sought medical help as her condition worsened with the swelling of right jaw, which interfered with her speech.
She also explained how she used to often opt for self-medication by taking painkillers. "I had a lot of cavities and didn't bother to take care of them. It hit me only when I lost speech, couldn't lie down and wasn't even able to swallow water. It's a rebirth for me," Mala, who was discharged in December last year and is back at work now, added.
The ache further led to dental cellulitis and eventually blocked the passage of her throat, according to the daily.
Investigations at the Fortis Hospital, Bangalore, revealed that the infection spread causing multiple organ dysfunction syndrome in Mala.
"Mala was running high fever, had low BP, and was looking toxic, when she was brought to the emergency unit of Fortis," Sudha Menon, consultant, internal medicine, Fortis, who treated her was quoted by the TOI as saying.
Sudha said that the doctors first suspected dengue and H1N1 but the results turned out to be negative. Later she developed pneumonia and her condition kept worsening and then getting better, according to doctors.
"There was a shower of bacteria on her lungs and fluids in the lungs started accumulating around her heart.Besides, there was a clot in a vein that connects the heart, head and the neck region.Oral hygiene was compromised, leading to the spreading of anaerobic bacteria," she added.
The doctors conducted tracheostomy, a surgical procedure during which an incision is made in the windpipe to relieve an obstruction to breathing.
Mala even developed sepsis -- a potentially life-threatening condition -- which was found to be caused by an infection of bacterium Fusobacterium necrophorum in the mouth.
The doctors found that the bacteria infection had spread to the patient's jugular vein where it caused a clot. The clot pieces had travelled to the lung and pulmonary artery that led to respiratory complications in Mala and during the course of which she lost 20 kilograms of weight.
Although Mala has been discharged and is back to her routine work now, she recently developed swelling of jaws again and is being treated at a local dental health facility.
Experts cautioned that the oral infection is just like an infection of any part of the body and is usually not taken care of. However, the infection can spread to other parts of the body within 48 hours and can even lead to life-risking condition.