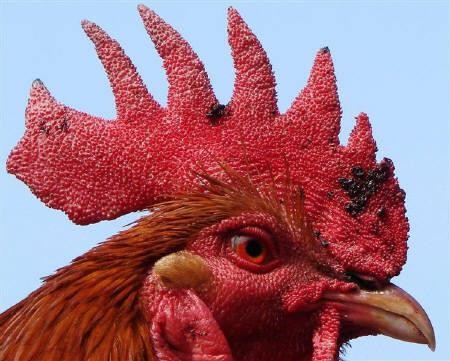 Fear of avian influenza loomed across Karnataka state after the Central Poultry Development Organization (CPDO) at Hesaraghatta in Bangalore reported the death of over 3,400 turkeys due to bird flu.
The sanitation work at the state-run central poultry development organization, where the deaths of turkeys took place, is now in progress. CPDO authorities are trying to verify other sources, apart from blood, which are capable of carrying the virus.
Sanitation work has been taken up at the turkey unit and the cleaning is expected to be completed within the next two days," a senior CPDO official told The Hindu.
Authorities have issued a red alert notice around the poultry area after bird flu deaths were confirmed. Karnataka Animal Husbandry Minister Ravi Naik Belamagi said on Friday that 25 teams were set out to check traces in other birds and an alert notice has been issued to the forest department as well.
"The high security animal disease lab at Bhopal in Madhya Pradesh confirmed the death of 3,400 turkeys at the poultry research centre due to bird flu 10 days ago," Belamagi said.
"We have deployed 25 teams of rapid response teams in 10km radius to check traces of the deadly virus in other birds and alerted the state forest department to observe any change in the migratory birds and crows," he added.
Meanwhile, the state government has banned the sale of eggs and chickens in the 10-kilometre radius of the poultry farm. Although no case of bird flu has been reported in Bangalore, the city was put on high vigil due to the mounting garbage problem.
Arvind Jannu, principal secretary, animal husbandry department, announced measures in the wake of the bird flu deaths. "As a first step, a week-long ban on the sale of chicken and eggs in poultry farms, shops and non-vegetarian hotels falling within the surveillance zone has been imposed. The movement of chicken and eggs from and into the surveillance zone is prohibited," he said according to Deccan Chronicle.
"We have quarantined one kilometre radius around CPDO and sent out 25 rapid response teams to screen the area and also extend technical guidance to backyard farms and commercial poultry farms to cull and scientifically dispose of the infected birds," he added.