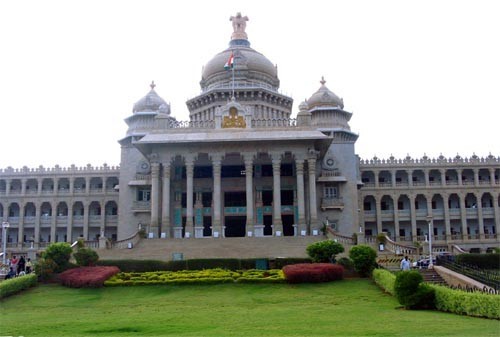 In the ongoing crack down on the Karnataka terror module, the Bangalore police on Sunday have taken another suspect into custody for his alleged links with terror outfits Lashkar-e-Taiba and Harkat-ul-Jihad-al-Islami (HuJI).
The arrested has been identified as Mohammed Akram and was picked up from the city when he was trying to flee from the state. Police said that Akram was trying to escape after he came to know about the arrests of his associates.
City Police Commissioner B G Jyothiprakash Mirji confirmed the arrest of the youth on Sunday and said a pistol has been seized from him. "One foreign-made 7.65 mm pistol along with 16 cartridges and other incriminating articles have been recovered from his possession," Mirji said according to Press Trust of India.
The primary information about the arrested revealed that he is a native of Maharashtra and was in Bangalore for past several days to carry out target killings in the city and other places.
The crackdown of the terror module began on Thursday with the special team of Central Crime Branch arresting 11 youths, which included a journalist of a national English daily and a Defense Research and Development Organization (DRDO) scientist. So far Bangalore police have detained 13 linked to have a hand in the terror module.
Earlier on Friday, a student from Hyderabad identified as Obaid Rehman was taken into custody on the basis of information provided by the 11 youths who were detained from Bangalore and Hubli.
On Saturday, police said that Obaid had planned on killing a Hindu leader and two corporators. He had also planned on launching an attack on a nuclear plant and a naval base in the state.
"We have learnt from some of the accused that Obaid was planning to attack the vital installations such as the Kaiga Nuclear Power Plant and the Sea Bird naval base at Karwar. In addition, he was planning to assassinate a prominent leader of a Hindu organization in Hyderabad and two councilors of Bruhat Bangalore Mahanagara Palike(BBMP) in the city," the city police commissioner said.
The police also revealed that they have evidence to prove that the conspirators of the Karnataka terror module are in Saudi Arabia.