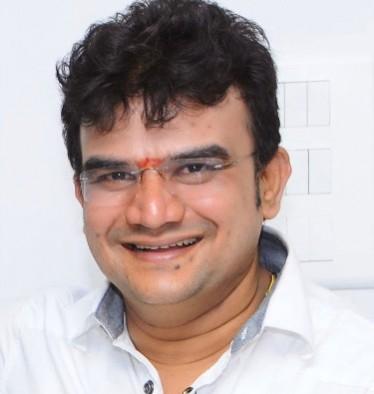 KT Gurumurthy, a well-known fertility specialist in Bangalore, was arrested on Saturday in connection with a surrogacy fraud case.
Gurumurthy, the proprietor of Shrusti Chartitable Trust, allegedly cheated a couple by giving them a baby not fathered by the husband.
"Gurumurthy took Rs 3.5 lakh from the surrogate father and handed him over a seven month old infant. Suspecting amiss, the surrogate father recently subjected the infant to DNA test and the reports proved that the surrogate father was not the biological father. Gurumurthy has sold someone's child to the surrogate father," The Times of India quoted a police spokesperson as saying.
Early investigation indicates that Gurumurthy has cheated many others in a similar way.
Gurumurthy's popularity had increased by leap and bounds after he started appearing on the TV show "Science of Love", giving medical advises for sex-related problems.
Meanwhile, a Kannada producer named Sathya has been accused of sexually harassing an actor's wife.
A leading Kannada daily reported that Sathya visited the actor's house on Saturday, when the latter was out for shooting, and harassed his wife.
The actor is understood to be working in Sathya's upcoming project. The victim's family has now registered a case at the Kengeri police station.
As per local reports, Sathya has been visiting the actor's house frequently of late. The producer has been trying to pursue the woman but met with no success. And on Saturday, when the actor was way, Sathya went to their house and sexually abused the wife.
While threatening the actor and his wife of dire consequences following the harassment, Sathya allegedly told the victim to approach the police as he is not afraid of them. The Kengeri cops are now investigating the case.