The Karnataka Police have detained a person in connection the brutal attack against a woman at an ATM kiosk in Bangalore.
According to the Central Crime Branch, the culprit has been hiding in Andhra Pradesh where he sold the victim's phone, reported Hindustan Times. The victim, Jyothi Uday, was attacked with a machete and robbed around 7:10 am on Tuesday.
The Bangalore police have been interrogating the man who had bought her phone. Authorities have also announced a cash reward of ₹1 lakh for anyone who could provide information on the accused. At least nine teams have been deployed to nab the attacker, reported CNN-IBN.
Meanwhile, Uday is in stable conditions and doctors are closely monitoring her at BGS Global Hospital.
The 44-year-old, who works as a manager in Corporation Bank, had sustained a fractured skull and had parts of her nose chopped off by her machete-wielding attacker.
Here are some images of the attack taken from CCTV footage (courtesy of ANI):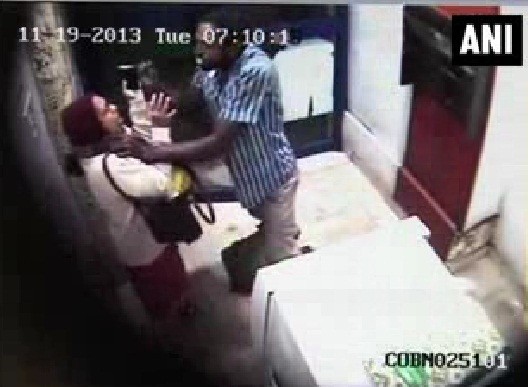 She was assaulted inside an ATM kiosk near NR circle, 100 metres from Halasur Gate police station in Bangalore Central division, after the man pull down the shutter.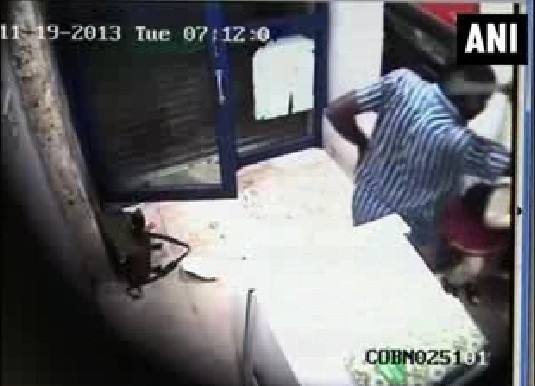 She remained undiscovered for three hours in the booth, until a few schoolboys noticed blood trickling from the kiosk and alerted the police.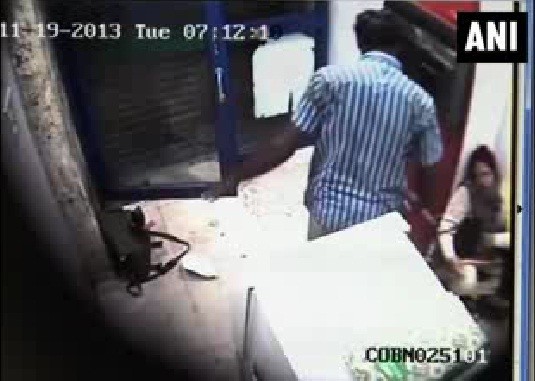 After gaining consciousness at the hospital she recognised her husband and talked to him. "She spoke my name and told me that the man attacked her after he grew frustrated. Doctors have advised her not to speak too much," Uday's husband told ANI.
Home Minister KJ George said in a statement on Wednesday that all ATM machines must be guarded by a security guard around the clock. In high-level meeting with pulice officials, the minister announced that more than 600 ATMs, out of the total 2,500 ATMs, in Bangalore had no security guards.
Watch the CCTV footage of the man when he attacked the 44-year-old woman.