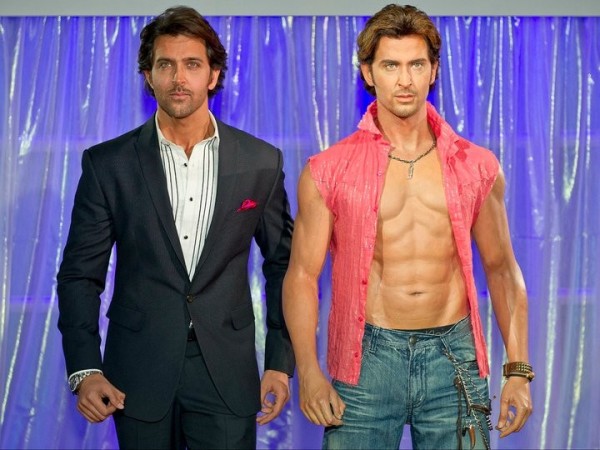 Dispelling the myth that fitness is a cakewalk, the suave "Bang Bang" actor Hrithik Roshan says "initiative" and "consistency" are the only ways to achieve a fit and healthy body.
Roshan's personal routine went for a toss last year when he fell into a bottomless pit of addiction, took to smoking and ignored the importance of fitness. A television show and taxing shoot schedules stressed the actor out.
But, he got back on his feet to flush out toxins from his body by choosing a healthy lifestyle for himself. Determined and motivated, Roshan urged people to make use of resources available to them.
"You need to take that first step. Even if it's a baby step, you need to take and work towards the change. Use all the resources you have at your disposal. Believe me, we all have resources. Even if you are taking baby steps, take it every day. Do something for five minutes, but do it every day," he told The Times of India.
Battling with a double slip disc and several other injuries incurred during film shoots, the "Bang Bang" star said he had become so unhealthy that lifting his son Hrehaan looked impossible.
What goaded him into fitness again was his son, who felt his dad was in pain despite not being told about it. "One day, my son came into my room and asked me - 'Dad will you play with me or are you in pain?' That hit me. I never told him that I was in pain. He still understood. He said, 'Are you too tired?', and it shocked me that my son had an image of his father as someone who was always in pain." This was when it struck him that it was time to bring about a change and take an initiative to make things better.
International trainer Kris Gethin, who was in India at the time, charted simple rules for the dishy actor. Increasing the metabolism, eating at regular intervals and exercising regularly helped Roshan lose the extra pounds and get his body back in shape.
Calling the six-pack abs a "by-product" of a healthy body, the actor revealed that he force fed carbohydrates and proteins during the initial days of his training. As a result of which, his metabolism rate was spiked and he began burning calories at a rapid pace.
"We make a mistake when we starve ourselves. We forget to eat and then we take pride in saying that I haven't eaten for eight hours. It's the most foolish thing in the world. Food in our stomach is the fuel that makes us work better," he said.