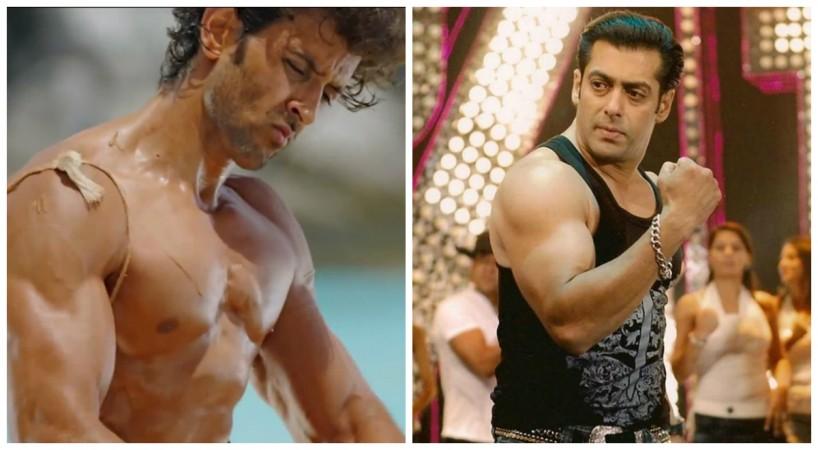 Hrithik Roshan and Salman Khan have been on loggerheads for quite a few years now. Although, Khan goaded the dishy actor into fitness and pumped his confidence during the initial years, Roshan has had only a few good words for him.
However, according to a DNA report, the "Bang Bang" star wishes to open a chain of stores for his apparel line.
"Currently, the clothes are sold online. But it must be said that opening a chain of stores nation-wide — just like Salman did with Being Human — has been on Hrithik's mind for some time now," said a source close to the development, "Moreover, Roshan, who rarely walks the ramp, will do so to draw attention to his brand at a glittery, high-fashion event tonight, so that more people know what it is all about."
Well, during one of the recently concluded "Bang Bang" promotional events, the actor was spotted wearing his brand and to add, quite proudly. In stone-washed denims, Roshan rocked the casual look with élan.
The 40-year-old actor, who has always been very stylish in his many appearances, is reportedly not responsible for designing the clothes line completely but the director confirms that he styles most of them.
Inspired by the superstar's style mantras, the clothing line reflects not only his personality but also chronicles his journey of overcoming setbacks.
"Yes the looks Hrithik has been sporting recently at various events are from the HRX collection. The brand is about fitness and fashion, the two key strengths of Hrithik Roshan," the actor's spokesperson told DNA in an interview last month.
Riding high on the success of his newly released "Bang Bang" with Katrina Kaif, the suave actor is all set to begin shooting for Ashustosh Gowariker's "Mohenjo Daro", after he takes a break.