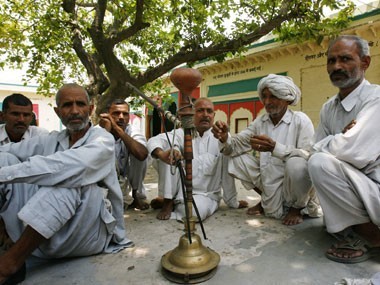 The khap panchayats of Haryana on Saturday proposed another "solution" to the growing crimes against women, this time demanding a legal ban on night weddings and for the amendment of the Hindu marriage Act.
Around 36 members of the social-political council met in Rohtak district, where they unanimously recommended a provision to ban night weddings to curb accident rates caused by drunk driving. The group had earlier caused outrage across the country for attributing late marriages in women as reason for the high rate of rape incidents in the state.
"Weddings at night are one of the major reasons behind the rising incidents of road mishaps in Haryana as youths dance with the DJ after consuming liquor in these weddings and then drive their vehicles at high speed, leading to road accidents. Hence, marriages at night should be prohibited to bring down the rate of accidents." NDTV quoted Hardeep Singh, president of Rohtak Khap, as saying.
According to reports, khap leaders of various panchayats are planning to meet Haryana Chief Minister Bhupinder Singh Hooda to get consent on banning night weddings. In addition they would also take initiative at local levels to restrain organising of weddings.
The members also decided at the meeting that a delegation of various khap panchayats would approach Prime Minister Manmohan Singh and President Pranab Mukherjee, demanding an amendment in the Hindu Marriage Act-1955 by which the marriage within the same gotra (clan) or same village would be considered illegal.
Justifying the council's demands, a member of the khap said, "Youths in today's time marry in same gotra or same village without any fear and government on their part give them protection in the name of law, which is injurious to society," Hindustan Times reported.