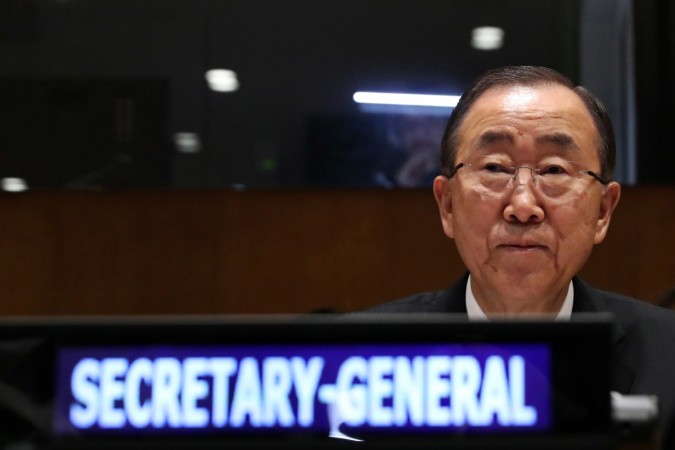 United Nations Secretary General Ban Ki-moon on Friday offered to act as a mediator between India and Pakistan to help them resolve their disputes. He also requested both the nuclear-armed nations to "exercise maximum restraint" and take "immediate steps to de-escalate the situation."
"The Secretary-General is deeply concerned over the significant increase in tensions between India and Pakistan in the wake of the recent developments, in particular the reported cease-fire violations along the Line of Control (LoC) following an attack on an Indian army base in Uri on September 18," a statement issued by Ban Ki-moon's spokesperson said.
The secretary general added that he was available just in case India and Pakistan would like to resolve their issues, including Kashmir, "peacefully through diplomacy and dialogue."
Meanwhile, Pakistan's Permanent Representative Maleeha Lodhi told Ban on Friday that India's claim that it had carried out surgical strikes across the LoC is false, according to the Pakistan mission in United Nations. She added that India had itself admitted to committing aggression against Pakistan.
Lodhi also held India responsible for provoking a crisis to divert attention away from the "indigenous Kashmiri uprising" and asked the secretary general to intervene as the region was facing a human rights issue.
According to the statement, Ban offered his condolences on the death of the Pakistani soldiers and offered to mediate talks between the two neighbouring countries.
Meanwhile, Indian Army Chief Dalbir Singh will visit Jammu and Kashmir on Saturday to review the security situation along the border, local media reported.