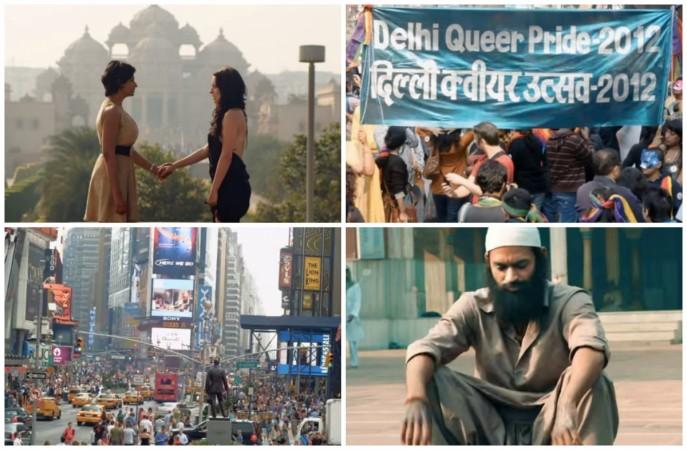 From beef ban to Nirbhaya documentary ban, India is now known all over the world for its variety of bans than its age-old traditions.
As nudity, sexuality, 'unnatural' sex are considered taboos in the country, the Central Board of Film Certification (commonly referred to as the Censor Board) has banned and trimmed many films in India; the latest one in the list is debutant director Raj Amit Kumar's socio-political drama "Unfreedom".
"Unfreedom", which supports homosexuality and set in New York and New Delhi, has been banned for its bold content as well as the Islamic terrorism-related angle.
"What I am experiencing is tyranny, hypocrisy and irony of people... I don't feel any film should be banned in the country. You can only give strict certification and you can remove certain things or the other depending on that," Kumar said, according to PTI.
The officials have claimed that apart from stirring enmity between religious groups, the film would "ignite unnatural passions."
However, the makers have taken this as their unique selling propotion by adding "banned in India" and "they don't want you to see" in the trailer.
"Unfreedom" has Victor Banerjee, Adil Hussain, Bhanu Uday, Preeti Gupta, Bhavani Lee, Ankur Vikal, Seema Rahmani and Samrat Chakrabarti, among others, and is expected to hit theatres in North America on 29 May, 2015.
Watch the trailer below: