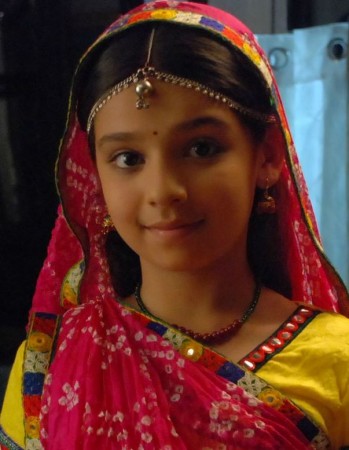 Colors hit show "Balika Vadhu" has taken an 11-year leap and now highlights the life of Anandi's daughter Nimboli.
While, Anandi (Toral Rasputra) who was married as a child and had a troublesome journey, her daughter Nimboli (Gracy Goswami), who also lost her childhood to marriage, will face far more hardships than Anandi.
In the latest development, Nimboli's husband Kundan (Sparsh Shrivastav) is seen entering adulthood and is discovering his sexual desires and pleasures.
Kundan, who is under the influence of wrong friends, finds out a way to his sexual needs. He decides to exploit his wife Nimboli, whose sole purpose is to keep him happy.
Without realising the consequences, Kundan will next be seen attempting to rape Nimboli to fulfill his desires. It now remains to be seen whether she manages to rescue herself.
"Balika Vadhu" that revolves around child marriage, has become the longest running television soap with maximum number of episodes.
Over the past years, "Balika Vadhu" although has been focusing on the story of a child bride, but has also highlighted various issues such as adult education, adoption, widow remarriage among others.
The upcoming episodes will unfurl Nimboli's extremely difficult journey in growing up in a gender-biased household with no one to support her. Her dream to enjoy her life, will be thrashed by her in-laws and husband at every stage.