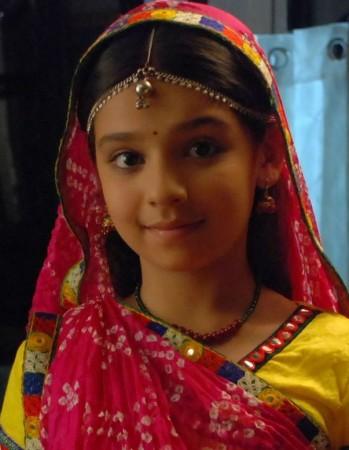 In the latest development of Colors' top-rated show "Balika Vadhu", innocent Nimboli (Gracy Goswami) is quite thrilled about her husband Kundan's (Sparsh Shrivastav) wedding.
On the other hand, Mannu (Harsh Mehta) is in shock after realising Jagdish (Shashank Vyas) is not his biological father. This make Mannu's relationship with Jagdish turn sour.
To add to the twist, Mannu's growing proximity to Pooja is opposed by the Jagdish family so much that the latter warns Mannu to stay away from Pooja.
A disturbed Mannu then decides to get rid of the fuss and run away with Pooja. The duo skips school and without informing their elders, head for an unknown destination.
For the upcoming episodes, the makers of the show have an interesting twist.
According to a report in Bollywood Life, while the family will be worried about the kids, Mannu and Pooja decide to get married in a temple.
Not just that, the 15-year-old kids will also share some romantic moments and end up consummating their marriage.
It now remains to be seen how Anandi (Toral Rasputra), Jagdish and Ganga (Aasiya Kazi) react to Manu and Pooja's relationship.