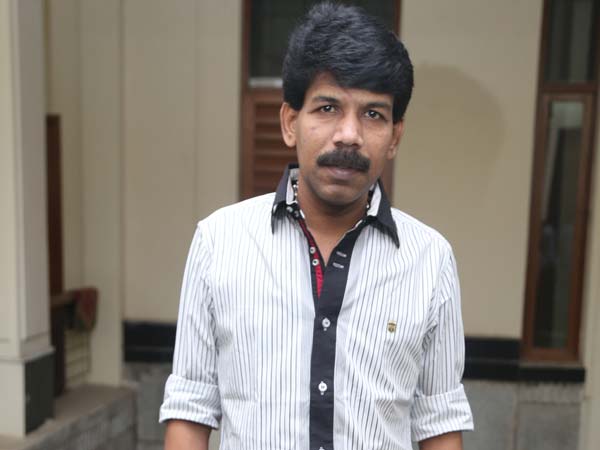 Maverick filmmakers Bala and Bharathiraja are at loggerheads over the screen adaptation of "Kutraparambarai." Both the directors have set their eyes on the historical subject, leading to simmering tensions between them.
Bala has been preparing the script of the project for some time now and plans to cast Vishal, Arya, Atharvaa and Arvind Swamy in the film. On the other hand, Bharathiraja, who has been keen to make a movie on this subject for ages, launched the project in a hush-hush manner last week.
At the muhurat of the movie, writer Rathnakumar, who is penning the film for Bharathiraja, made a series of charges against Bala. Rathnakumar threatened to sue him if he makes the movie on "Kutraparambarai," since he says he has the filmmaking rights of the novel, "Kutraparambarai," written by Vela Ramamoorthy. He also alleged that the "Pithamagan" creator had stolen the dialogues of their upcoming film.
Now Bala has responded to the allegations by saying that the comments have hurt him. "They have pushed me to this stage where I am compelled to go public. Firstly, "Kutraparambarai" is not a story, but a real-life incident. Nobody can claim the right to it saying, 'I wrote this story!' This is history. Similarly, (a person) insisting that only I will make this into a film is very childish, because anybody can make a film on history," the New Indian Express quotes the director as saying.
Bala also pointed out that he considers only Balu Mahendra as his guru and he has not sought employment with director Bharathiraja. The ace director ended with issuing a warning to them, saying that he has already forgiven them four times earlier for their malicious comments against him, and that he will not tolerate them any more if they make such comments against him.
"I cannot be patient any more. From now, if they open their mouths about me even once, whether it is good or not for me, it certainly isn't going to be good for them, " he said to the daily.