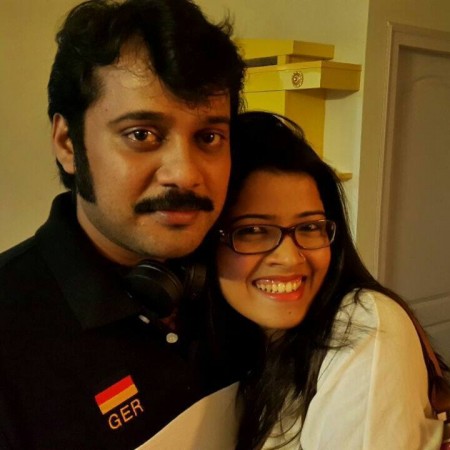 Malayalam entertainment industry has been abuzz with actor Bala and singer Amrutha's divorce rumours of late.
It was reported that Bala had decided to end his marriage. But, Amrutha denied the rumours and said that the couple are facing small issues that will be resolved soon.
Now, it has been learnt that actor Bala will soon make an official statement regarding the issue. He is currently in Chennai, undergoing a minor surgery.
"I am in Chennai for treatment and will be undergoing a minor surgery. As soon as my health condition improves, I will officially make a statement along with my parents," said Bala to Manorma Online.
Meanwhile, Bala stayed away from making any further controversial statement regarding his family and added that his daughter Avantika is currently with his wife Amrutha in Kochi.
"Avantika is with Amrutha in Kochi. I love my daughter and I want her to have a good future. Amrutha, on the other hand, is a wonderful person and a very talented singer who has a bright future. I have no obligations towards anyone. I don't want to hurt or blame anyone in this regard and I just have love for all those who blame me in return," the actor further said.
Bala and Amrutha got married in 2010 after they fell in love on the sets of a popular reality show, where the actor was the judge and his wife was a participant.
Bala is the grandson of AK Velan, who owns Arunchala Studio, and his father Jayakumar has directed over 350 films, while his brother Siva is well-known in the Tamil film industry for directing movie "Veeram".
Meanhwile, Bala is awaiting the release of a couple of Malayalam movies, including "Ennu Ninte Moideen", and a few Tamil flicks.