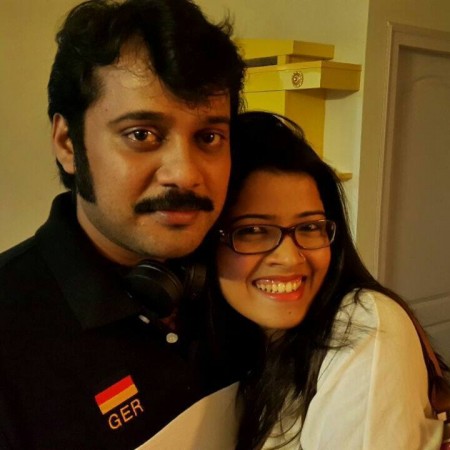 For the past few weeks, Malayalam cinema has been abuzz with rumours of spilt between actor Bala and popular singer Amrutha Suresh.
The divorce rumours of divorce of the celebrity couple gained momentum last week, prompting Amrutha to put an end to it on her Facebook page in which she asked gossipmongers not to spread such rumours about her personal life.
Now the latest we here is that the rumours are actually true. Actor Bala has apparently given a statement that the couple is headed for separation, according to Manorma Online.
The website said Bala does not want to blame anyone for the situation.
Amrutha is still in denial mode about the rumours. She said differences do exist between them and hoped to sort matters out soon.
"Just like in every normal household, we too have small differences, but that doesn't mean we will take such an extreme step. Bala must have made that statement in an emotional situation. And we hope we will sort it out at the earliest. In fact, Bala and I had met yesterday (Friday) also, and had talked about this confusion. Divorce is not what I would prefer and that is my viewpoint so far," Amrutha told Manorama Online.
Bala and Amrutha got married in 2010 after they fell in love at the sets of a popular reality show. The couple has a three-year-old daughter Avanthika.
For those who enjoy doing these craps. .. what pleasure do you get from this? Leave us alone. . hope facebook pages are meant for good causes and not for playing with families... shame on you people!

Posted by Amrutha Suresh on Tuesday, 9 June 2015