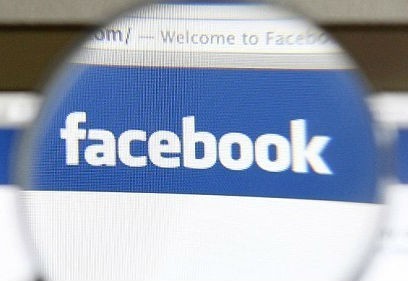 The girls, who were arrested on Sunday over a Facebook comment questioning the shutdown in Mumbai city following the death of Shiv Sena chief Bal Thackeray, have received massive support from the public, arguing that it was in violation of Freedom of Speech quaranteed by the constitution of the country.
Mumbai police arrested 21-year-old Shaheen Dhada for her Facebook post questioning the shutting down of Mumbai city and 20-year-old Renu Srinivasan for liking it after a Shiv Sena leader filed an FIR against them for the comment.
Big personalities like writer Shobhaa De, Biocon chief Kiran Mazumdar Shaw, former cop Kiran Bedi, India Against Corruption activist Arvind Kejriwal, journalist Barkha Dutt and several others have taken to twitter to question the action of the Mumbai police.
Earlier on Monday, Press Council of India chief and former Supreme Court judge Justice Markandey Katju wrote to Maharashtra Chief Minister Chavan demanding the arrest of the police officials responsible for the arrest of the girls and threatened that "failing which I will deem it that you as Chief Minister are unable to run the state in a democratic manner as envisaged by the Constitution to which you have taken oath, and then the legal consequences will follow."
"Under Article 19(1)(a) of our Constitution freedom of speech is a guaranteed fundamental right. We are living in a democracy, not a fascist dictatorship. In fact this arrest itself appears to be a criminal act since under sections 341 and 342 it is a crime to wrongfully arrest or wrongfully confine someone who has committed no crime," he wrote.
The city police initially booked the girls under Section 295(A) of the Indian Penal Code for hurting religious sentiments and under Section 66(A) of the Information Technology Act but withdrew Section 295(A) after investigation. The girls were granted bail on Monday by a local court on ₹15,000 bond each.
"Just due to one politician died a natural death, everyone just goes bonkers. They should know, we are resilient by force, not by choice. When was the last time, did anyone showed some respect or even a two-minute silence for Shaheed Bhagat Singh, Azad, Sukhdev or any of the people because of whom we are free-living Indians? Respect is earned, given, and definitely not forced. Today, Mumbai shuts down due to fear, not due to respect," wrote Shaheen Dhada on her Facebook page.
On Sunday night, mobs of angry Shiv Sainiks ransacked an orthopaedic hospital run by Shaheen Dhada's uncle. The police have arrested nine people for vadalising the hospital.
The Mumbai police registered a case against the unknown persons under Sections 143, 147, 336, 427, 451 of the Indian Penal Code; Sections 3, 7 of the Criminal Law Amendment Act and Section 4 of the Maharashtra Medicare Service Persons and Medicare Service Institution (Prevention of Violence, Damage or Loss of Property) Act, after Dr. Abdul Dhada filed an FIR in Palghar police station.
Tweets by Some Big Personalities Over Arrest for Facebook Post :
Writer Shobhaa De: "Serious loss of face for cops who intimidated Shaheen and Rini for FB comment.Get the goons first and return 15k taken from girls."
Biocon chief Kiran Mazumdar Shaw: "How about an apology from Shiv Sainiks and Police to the victims of this deplorable arrest and vandalism?"
"Social media needs to be used responsibly but also policed responsibly and not through vindictive misuse of authority."
"The arrest of two innocent citizens who did no harm nor insult any sentiments through their FB posts is deplorable."
Journalist Barkha Dutt: "Wow. Girls who posted against Thakeray are arrested for "religious disharmony" but Politics that is avowedly anti-minority are celebrated?"
"Two young girls in Mumbai arrested for online posts against Thakeray. Will the social media champions of free speech speak up for them?"
"The "apology" from Palghar girls clearly the work of brute intimidation. This isn't just about muzzling speech. Its imprisoning thought."
Former police officer Kiran Bedi: "In d 2 girls arrested for FB post,all 4 parties r X*shiv sena complainant*police for arrests*magistrate for remand*police HQrs only Enquiry!"
"How many police old/new personnel being made aware of IT Act+power/variety of social media? Is police in step? Worth a sample check!"
India Against Corruption activist Arvind Kejriwal: "Police officers who arrested the two girls in Mumbai shud be immediately dismissed. That's minimum that the govt ought to do."
Journalist Rahul Kanwal: "Poor girls arrested for innocuous FB post on Thackeray. What about goons who ransacked uncle's pharmacy. No action! #66Amustgo"
Journalist, political analyst and activist Kanchan Gupta: "Extremely deplorable Palgarh cops arrested Shaheen Dhada for her FB post protesting Mumbai shutdown and another for 'liking' it on Sunday."
"This kind of violation of right to free speech is unacceptable. It is encouraged by repressive laws like IT Act and 66A and their misuse."
"FB post did not violate law. Palghar cops have misused law and abused power. Sainiks who ransacked Dhada's uncle's shop have violated law."