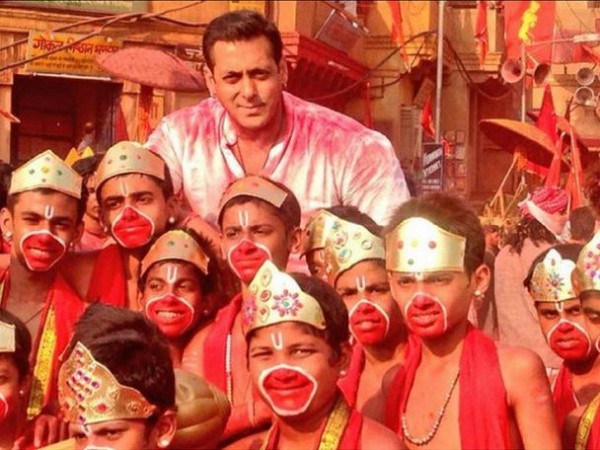 Salman Khan's "Bajrangi Bhaijaan" is one of the most-awaited films of the year, and so the buzz around its trailer release is phenomenal.
According to a DNA source, the superstar and his team are keen on releasing the trailer with either Akshay Kumar's "Gabbar" or Ranbir Kapoor's "Bombay Velvet".
The "Bajrangi Bhaijaan" team is making sure it meets all the deadlines to release the film this Eid, despite the delays. Salman and the entire team are keen that the trailer of the film is released with either Akshay's film that releases on May 1 or "Bombay Velvet" that releases on May 15," said the insider.
Since Salman shares a better rapport with Akshay, chances are the trailer might be released along with the actor's upcoming action-drama film.
"Though Salman shares a better equation with Akshay, it is most likely that the trailer will be attached with Gabbar. However, a final call will be taken by end of the week when they will have a little more clarity," added the source.
Interestingly, this isn't the first time that there have been speculations around the trailer release. A few months ago, it was widely reported that the makers are looking at pinning it to Sonam Kapoor's "Dolly ki Doli".
Meanwhile, the cast and crew are set to leave for their two-month-long Kashmir schedule. After the devastating floods, it was thought that the film will be delayed because of concerns that shooting under unpredictable weather conditions might turn out to be unfavourable.
Director Kabir Khan reportedly cleared the air saying they would definitely complete their schedule at the charming valleys adding that there's no scope for any delay.
Slated for a 16 July release, "Bajrangi Bhaijaan" features Kareena Kapoor Khan and Nawazuddin Siddiqui in key roles.