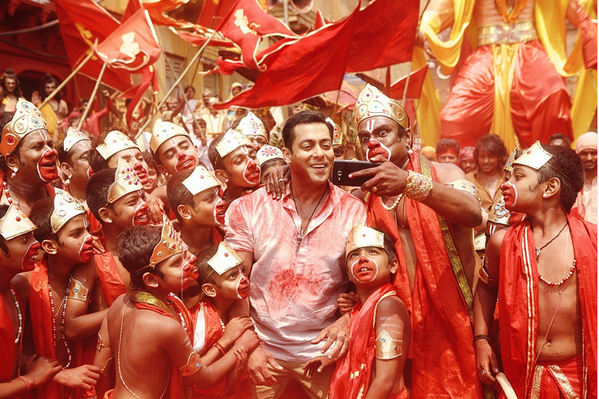 The trailer of Salman Khan's "Bajrangi Bhaijaan" that was released on Thursday evening, has gone viral garnering over one million views in less than 24 hours.
The two-minute-42-second clip was uploaded on two channels – SalmanKhanFilms (SKF) and Eros Now. While SRF has more than eight lakhs views, Eros Now received over three lakhs views.
With such massive response, it looks like the trailer of "Bajrangi Bhaijaan" will hit 10 million in less than a week's time.
In "Bajrangi Bhaijaan", Salman plays the character of Pavan Kumar Chaturvedi, who falls in love with Kareena Kapoor Khan's character Rasika. The film also revolves around a little girl, Harshaali Malhotra and Salman.
While celebs are going gaga over the trailer, it has also made fans frenzy on Twitter, thereby making it trend on the microblogging site with the hashtag, #incredibleBajrangiBhaijaan.
Check out some responses:
Sonal Chadha: #IncredibleBBTrailer Salman Khan intensity looks explosive here my best scene. Expect tsunami at box-office this Eid.
Ahadali Zahid: What's so special about #IncredibleBBTrailer is those eyes of @BeingSalmanKhan .. Indeed he is the superstar of this era. Take a bow BB team
§αℓ๓αռKнαղPʀɛ๓ʝααղ: When they discovered where Munni's home was, Kareena's & @BeingSalmanKhan's expressions r epic! #IncredibleBBTrailer