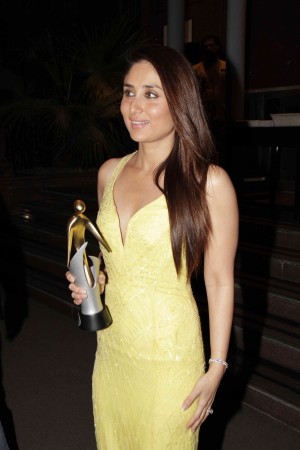 Kareena Kapoor Khan has been vacationing in the UK for some time now. After a pout pic with step son Ibrahim went viral, the "Bajrangi Bhaijaan" actress was spotted hanging out with "Jupiter Ascending" star Channing Tatum.
Quite obviously, the leading lady's fans are elated and have been sharing the photo on social media.
However, this isn't the first time a Bollywood star has been photographed with a Hollywood star. Bipasha Basu, Priyanka Chopra, Shilpa Shetty and more recently Salman Khan among other bigwigs of the hindi film industry have grabbed headlines for chilling out with their popular friends from out west.
The "Alone" actress' 'close' interaction with football star Cristiano Ronaldo had become quite a news. Priyanka was linked with Gerard Butler for a while, and Salman was seen partying with Paris Hilton, in Dubai. Richard Gere's kiss on Shilpa's cheeks also made its way to the gossip columns and stayed there for a while.
Check out the photo below: