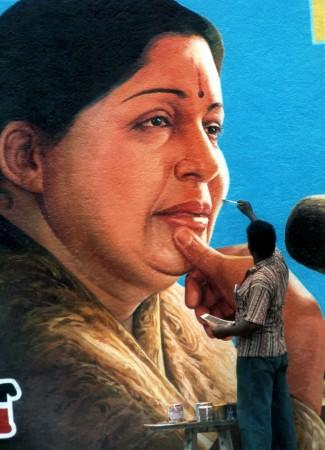 Earlier in the day when the public prosecutor told the Karnataka High Court that he has no objection if AIADMK leader J Jayalalithaa gets conditional bail, Tamil Nadu cheered and started celebrating her release, however, the situation turned grim after HC rejected her plea saying there's no ground to suspend her conviction.
The celebrations turned into chaos and protests in the state when the court verdict came. Happy with the verdict, politician and economist Subramanian Swamy said he was not surprised with the court's announcement.
Tamil Nadu citizens held a protest near Jayalalithaa's official residence in Chennai.
However, there are others amid the protesters and Amma's followers, who supported the court's verdict.
Jayalalithaa will stay in jail. Rejected is her plea for bail. Hope corrupt people fail. Then India's ship can sail. #JayaBail #HelloIndia

— Anita (@anitaexplorer) October 7, 2014
Jayalalithaa has been convicted in a disproportionate assets case and Karnataka HC has sentenced her to four years jail term with a penalty of ₹100 crore. The HC heard her bail plea along with another petition challenging her conviction on Tuesday.