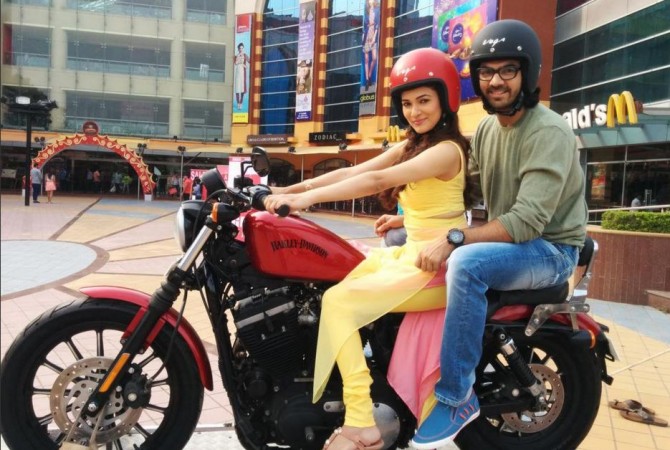 Ridhima Pandit, who broke the stereotyped roles of a demure Bahu and earned accolades for her portrayal of a sci-fi role in "Bahu Hamari Rajni_Kant," is apparently causing trouble on the sets. Rumour has it that the actress has been throwing a lot of starry tantrums of late.
Ridhima, who plays the role of Rajni, is apparently always late for the shoot and keeps the cast and crew waiting for her on the shoot for long hours. This attitude of the actor has also affected her co-stars. "It's getting to be a tough ask to bring Ridhima on to the shoot floor on time. Not only does she arrive quite late on the set, she also takes a lot of time to get ready. And if she's needed to appear in a new look for a certain sequence, the wait period is delayed to no extent," a source told Tellychakkar.com.
However, Ridhima refuted the rumours claiming that actors do get late sometime owing to unavoidable circumstances. However, she pointed out that female actors do need time to get ready.
"See, I need to get four changes in a day and all of it does take time. You cannot expect a female actress to get ready in 15 minutes. Every lady needs atleast 45 minutes to one hour to get ready. If someone has a problem with that, they will have to deal with it. This will be my work pattern and will never change. My producers are lovely people to work with, and I have no complaints with them. I am also 150 per cent sure that they too have no issues with me. If they did, they would have spoken to me directly," Ridhima told Tellychakkar.com.
Talking about people who could have spread the rumours, Ridhima said that people were jealous of her success and hence had resorted to bring her in bad books. Although the actress doesn't want to blame anyone for spreading false news, she reasoned that if she takes time to get ready, there will be a reason for it.
In other news, "Bahu Hamari Rajni_Kant" was in news a few months ago when the show's lead actor Karan V Grover aka Shaan decided to quit the show as he bagged a Bollywood film, the shooting of which was supposed to take place outside Mumbai. However, the film's outdoor shoot got cancelled later, which helped Karan to continue shooting for both the daily soap as well as the film.