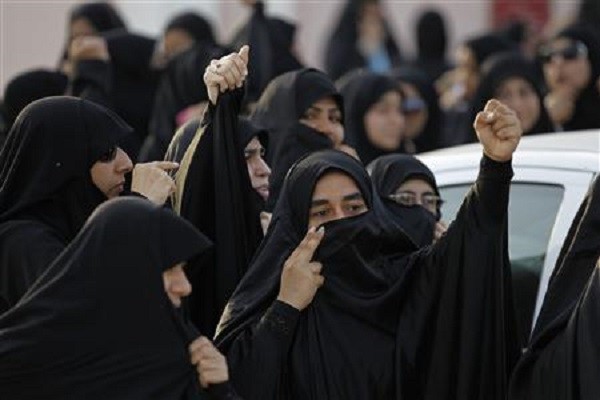 A well-known political activist and a former lawmaker has alleged that the brutal regime of al-Khalifa has 'tortured, raped and sexually assaulted' imprisoned female activists.
In an exclusive interview with Press TV, London-based former Bahraini lawmaker Jalal Fairooz revealed that female Bahraini protesters were facing brutal torture at the local detention centres.
Fairooz noted that the punishment being meted out to 'silence' the women was criminal in nature as many of them have been "raped and sexually assaulted" by Bahraini regime forces.
Earlier last week, Bahraini authorities arrested dozens of women in a crackdown on peaceful activists calling for a referendum during the upcoming parliamentary election.
The former lawmaker alleged that the regime forces did not even spare the relatives of the female protesters. In some incidents, the families of the women calling for referendum were picked up from their homes and beaten up before them at the detention centres.
The ruling al-Khalifa family has been facing a sea of protests since 2011 with people asking the royal family to abandon power. Fairooz noted that the situation will only escalate ahead of the "so-called" elections that were being opposed by almost every political party in Bahrain.
The Bahraini interior ministry has accused the protesters of "preparing an anti-regime referendum."
King Hamad has set elections for a new 40-seat lower house of parliament for 22 November -- a first for the country. The main opposition bloc of the country Al-Wefaq, however, will boycott the November polls.
There are reports that Bahraini political prisoners have gone on a hunger strike to protest the regime's detention of pro-democracy female activists in the Persian Gulf state.