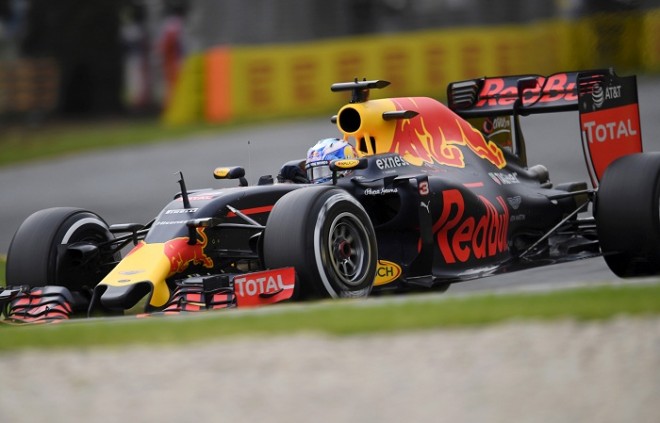 The Formula One season moves into night mode with the Bahrain Grand Prix scheduled for Sunday. The practice sessions and qualifying will take place Friday and Saturday, respectively, at the Bahrain International Circuit in Sakhir.
The first race of the season –Australian Grand Prix – was chaotic where Mercedes' Nico Rosberg and Lewis Hamilton finished one and two.
However, the Mercedes drivers were challenged by Ferrari's Sebastian Vettel and Red Bulls' Daniel Ricciardo as they finished third and fourth, respectively. All the top drivers will be keen to deliver in Sakhir, and many love racing at the Bahrain International Circuit as the atmosphere is brilliant during the night.
Though Hamilton, who will be a favourite, has won back-to-back titles in Bahrain, Ricciardo loves racing in this circuit and has performed decently in the past. The Australian should be pleased with a podium finish in Bahrain.
"I think the track's always been pretty fun to race on, I feel I've always had good results at this track, and there are good places for overtaking. Since it's been a night race it's become a lot more exciting. The tyres last a bit longer and you can push a bit harder throughout the race so it's been a good challenge the last few years and a place I've always enjoyed," F1 official website quoted Ricciardo as saying.
"There's not really one standout corner that's like 'woah' but it's all pretty cool and the middle sector is quite fun. Night races are fun, for whatever reason it feels like you go a bit faster at night, so it's exciting. If every race was a night race it wouldn't have that same atmosphere so it's cool that we have a few across the year."
Besides Ricciardo, his team mate Daniil Kvyat also wants to earn some points for his team in the Bahrain GP. Kvyat was a frustrated soul in Australia GP as he was one of the six drivers to retire from the race.
Kvyat is looking ahead for the night race in Bahrain.
"I like the weather in Bahrain and the track is good. It might look like a simple, modern track but actually it's very challenging to put a strong lap together. I like that Bahrain is a night race, it gives it some passion! And night racing feels like you are going into space," Kvyat said.