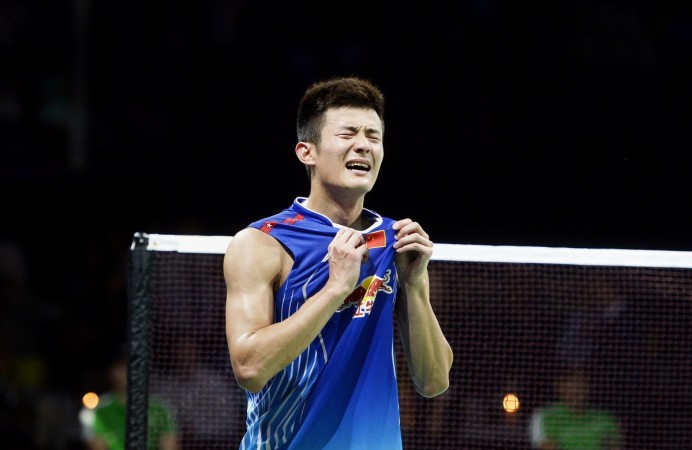 The World Badminton Championships came to an end in Copenhagen on Sunday as Chen Long of China and Carolina Marin of Spain triumphed in the men and women's singles respectively.
Both Long and Marin beat the world number one ranked player to clinch the gold.
Chen Long defeated Lee Chong Wei of Malaysia 21-19, 21-19 in a hard-fought encounter. This defeat is the third consecutive one for the Malaysian in a decider, furthermore it means that he has to continue waiting for his first major title.
On the other hand, this was Long's first medal in the World Badminton Championships.
Securing victory for Long was far from easy though. In the first set he had to fight tooth and nail to win it. In the second one, Long went hard at Wei as he seized the lead early on. The Malaysian then staged a fight back, but eventually Long came out victorious.
For Wei, it was heartbreak again. As Chinese shuttler with Olympic golds Lin Dan was not there, Wei was touted to win the Championships
"I am disappointed with the way I played today. I guess my fans are also disappointed. I am sorry. I wanted so much to win it – but Chen Long was too aggressive," said Wei, reported Reuters.
Wei had a lot of praise for Long as he reckoned he used different tactics to outdo Long but in the end there was nothing he could do.
"I tried ... but he was returning all my shots. I tried to break his rhythm and open up the game. I tried to play patiently but I was making some simple mistakes. He was just unstoppable," said Wei.
Meanwhile, in the Women's final, Carolina Marin of Spain held her own to triumph eventually in what was a very keenly-contested affair. Marin, the ninth seed, had to summon hidden reserves against world number one Xuerui Li of China. Marin in this match clawed her way back into the match from a set down.
The Spaniard went down in the first set 21-17, thereafter she clinched victory in the next two as the score line 21-17 and 21-18 respectively. Marin, by way of this triumph, is the first Spaniard to have won a badminton world title.
In the women's doubles, the Chinese pair of Qing Tian and Yunlei Zhao beat their countrywomen Xiaoli Wang and Yang Yu 21-19, 21-15.
In the men's doubles Koreans Sung Hyun-ko and Baek Choel-shin defeated their countrymen Dae-lee and Yeon Seong-yoo 22-20, 21-23, 21-18.