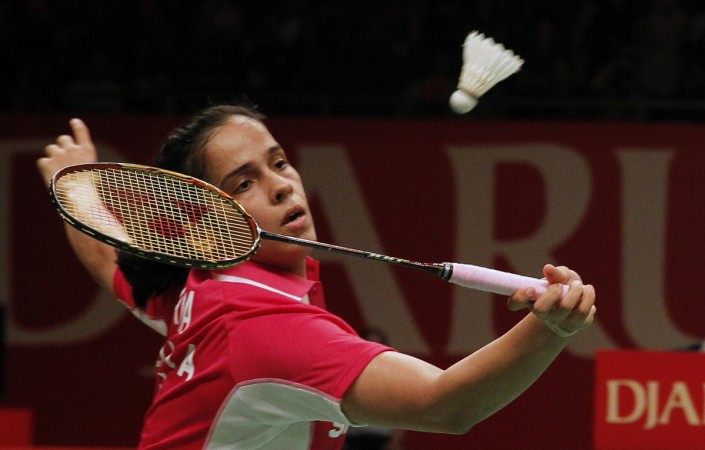 Saina Nehwal, who is one of the best female players in the badminton circuit, has had a decent year so far, but her season could have been much better had injuries not created an obstacle. Saina's silver medal winning performance during the world championship has been a major highlight for her in 2015.
Apart from her world championship final, which she lost to Carolina Marin, she also reached the finals of the All England Open and China Open, and had to finish as a runner-up, though, the India shuttler emerged triumphant in Syed Modi Grand Prix Gold and India Open Super Series. She also attained the world number one ranking this year, but is currently ranked number two.
"Being world number one is the most satisfying while being runner-up in three events in a year is not very encouraging to my personal career," PTI quoted Saina as saying.
The top shuttler from India, who has placed the nation on the global map as a dominant force in the women's circuit, was not able to give her best in many tournaments, as she was not fully fit. She was also knocked out in early in the Japan Open and Denmark Open as well.
Saina, who was plagued with injuries, had a tough task as other shuttlers such as Marin, Li Xuerui, Wang Shixian were playing some quality badminton.
"I was well set to win more tournaments but injuries didn't leave me the whole year. When you are fit and fine then progress comes automatically," said Saina.
"This year is also one of the best but more was to be done by me. I wish I would have been free of injuries. It is an important component of badminton. Almost all the girls in international badminton were doing well in the tournaments."
Saina had also taken a huge decision earlier in the year to shift her base to Bangalore to train under Vimal Kumar, who was praised by the India shuttler as he helped her improve further in the circuit.
"I had excellent training sessions at PPBA at Bangalore during 2015 under Vimal Sir. Physical fitness, personal skill and the best training contributes a lot to the outcome of a player," she said.
"I enjoyed the training at Bangalore and achieved the best in my pursuit. Coach Vimal Kumar played a pivotal role in scaling the performance of my game."
The BWF Super Series Final is the biggest competition remaining in the year for Sania to compete, and the Indian shuttler will be eager to give her best and win the title, which is going to be a huge task as top shuttlers are already vying for the title.