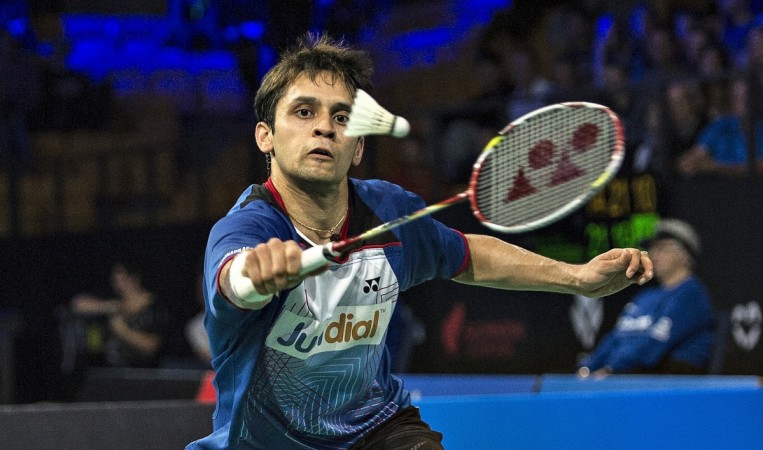 Parupalli Kashyap is not the top ranked Indian player in the badminton circuit, with that position currently held by Kidambi Srikanth, who has had a good year. But, Kashyap has been earning a lot of respect in the circuit, after defeating top players such as Viktor Axelsen and Chen Long, amongst others.
Such victories only helps in establishing Kashyap's talent, which has helped him win the Syed Modi International Open Grand Prix Gold twice in 2012 and 2015. Despite possessing an aggressive game, it is his lack of consistency, which has been a major area of concern.
In order to establish himself as a top shuttler, he needs to win prestigious titles outside India, and that is only possible if the player is able to live up to the physical demands of the game. Kashyap says he is up for the chalenges ahead, as sets his sights on the World Badminton Championships in Jakarta, Indonesia.
The prestigious competition is scheduled for August, so Kashyap has enough time to prepare properly for the big event.
"You need to maintain yourself at a very high level and that's what I would be looking forward to in these seven weeks before the World Championships. I will be consistent in training every day as I need to be at the top-most level of my game. Training is very important for me," PTI quoted Kahsyap as saying.
There is no doubt in his ability to beat top players around the world, but defeating one top player each tournament and losing the next match does not speak well about any player. It is a question of consistency for Kashyap.
It was his fitness problems, however, which resulted in his semifinal loss to Kento Momota of Japan in the Indonesian Open recently. Kashyap had defeated Chen Long earlier in the competition, but the Indian could not carry on the form against Momota. Kashyap lost that match 21-12, 17-21, 19-21.
"I thought I had a good enough lead at 10-6 to finish it off in the second game itself. I just felt I did not put enough pressure on him at that time," Kashyap added.
"In those kinds of areas a little bit more fitness is required. My fitness was not good enough to pull away from him. There's just a percentage difference between all players in top ten. If you drop that percentage you are equal to even the 30th ranked player."