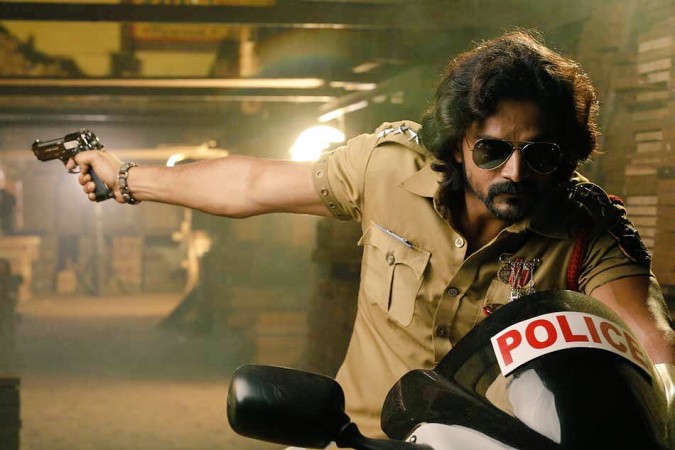 Dhananjay has teamed up with debutant Akash Srivatsa for his latest movie Badmaash, which released on Friday, November 18. It is for the first time that he has collaborated with a newcomer. He apparently took up the project because he had immense confidence in the script.
Sanchita Shetty plays the female lead in Badmaash, which has Achyuth Kumar, Prakash Belawadi, Ramesh Bhat, B Suresh and others in the supporting cast. The movie, which is a political satire, features Judah Sandhy's music, Shreesha Kuduvally's cinematography and Srikanth's editing.
Badmaash is a reflection of the current political scenario and the director has taken inspiration from some real-life incidents. The movie centres around the fight between an ordinary man and a powerful politician. It is all about what happens when a common man turns into a villain.
Dhananjay's Badmaash has been getting positive reviews. The makers have taken special interest in promoting the Kannada film, and this has created a lot of buzz around the movie. Will it live up to the viewers' expectations? Find out from the comments below:
Cineloka: #Badmaash - Good Second half. Gripping Screenplay by @akashsrivatsa. Barring few flaws; Definitely watchable film..
Rating - 3.25/5
Interesting twists n turns. Second half is better as of now. #Badmaash
#Badmaash Interval. Good in parts.
Too many Heroism scenes..
@Dhananjayaka gets his best intro in #Badmaash. Kickass fight followed by a rich intro song.
Sharaschandra: Best wishes to #Badmaash
@Dhananjayaka @akashsrivatsa
Second half begins. So far so good!
Just watched #Badmaash second half takes the movie 2 new heights!Well done @Dhananjayaka @akashsrivatsa @iSanchita Fullhouse#DeMonetisation
Shashiprasad SM: #Badmaash One of the most #irritating movie I watched in the recent past