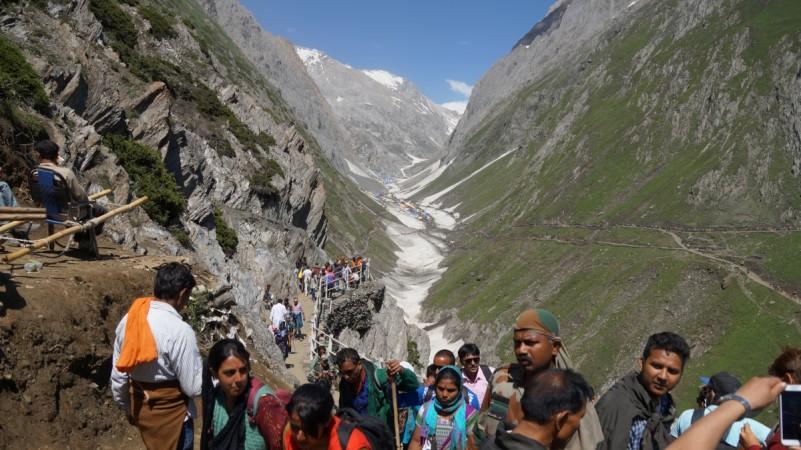 Over 1,000 Indians, including 290 pilgrims from Karnataka, who were on their way to Kailash Mansarovar are stuck in Nepal's Simikot due to heavy rains and landslides.
A woman from Kerala also died when she was returning from the Yatra. The 56-year-old woman has been identified as Leela Mahendra Narayan, a native of Malappuram district.
Reports say that pilgrims from Andhra Pradesh and Kerala are also stranded in the hilly regions of Nepal. Simikot has been experiencing heavy rainfall for the past few days and it has also taken a toll on flight services.
According to the External Affairs Ministry, there are about 525 pilgrims stranded in Simikot, 550 in Hilsa and another 500 in Tibet side.
Government closely monitoring the crisis
The government is working to rescue the stranded people and supply medical aid. Even the Indian embassy in Kathmandu is monitoring the situation along the route which pilgrims take for Kailash Yatra.
External Affairs Minister Sushma Swaraj has also taken to Twitter to constantly keep everybody informed about the crisis.
"Indian Embassy in Nepal has deployed representatives in Nepalganj and Simikot. They are touch with the pilgrims and ensuring that food and lodging facilities are available to all the pilgrims. /2 #IndiansStrandedInNepal (sic)," Swaraj tweeted.
"In Simikot a health checkup has been done on all the elderly pilgrims. They are being provided required medical help. In Hilsa we have requested police authorities for necessary assistance (sic)," the EAM added.
We have set up hotlines for pilgrims and their family members who will provide information in Tamil, Telugu, Kannada and Malayalam languages. /5 #IndiansStrandedInNepal

— Sushma Swaraj (@SushmaSwaraj) July 3, 2018
Here's what state ministers have said:
The government and chief ministers of the southern states have also sprung into action after the news about pilgrims stranded in Nepal made headlines.
"At least 250 pilgrims from Karnataka are stranded in Nepal's Simikot after heavy rains caused landslips along the route of the Kailash Manasarovar Yatra. The Embassy of India, Kathmandu is continuously monitoring the situation in Simikot," ANI quoted Karnataka Chief Minister HD Kumaraswamy as saying. Kumaraswamy and Tamil Nadu Fisheries Minister D Jayakumar have said that all the citizens of their respective states are safe.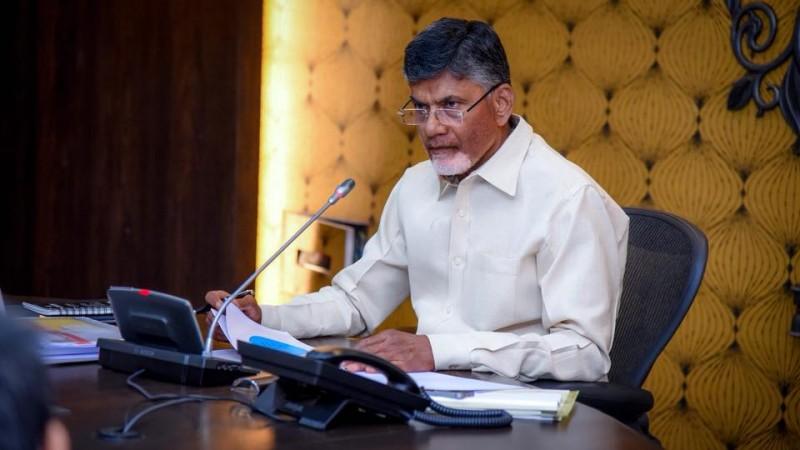 Andhra Pradesh CM Chandrababu Naidu has also inquired about the people from his state who undertook the Kailash Mansarovar Yatra.
According to Kerala CM Pinarayi Vijayan, at least 36 people from his state are also stranded near the China border.
Helpline numbers:
Swaraj has tweeted a list of helpline numbers that one can reach out to in order to know the whereabouts of the Kailash Yatra pilgrims.
Pranav Ganesh First Sec: +977-9851107006
Tashi Khampa: +977-98511550077
Tarun Raheja: +977 9851107021
Rajesh Jha: +977 9818832398
Yogananda: +977 9823672371 (Kannada)
Pindi Naresh: +977 9808082292 (Telugu)
R Murugan: +977 98085006 (Tamil)
Ranjith: +977 9808500644 (Malayalam)