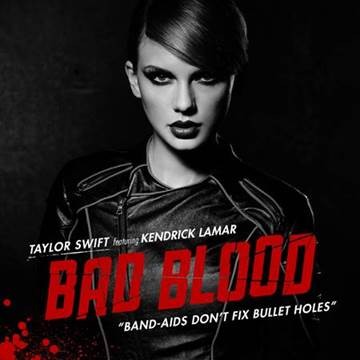 The star-studded "Bad Blood" music video, which Taylor Swift premiered at the 2015 Billboard Music Awards on 17 May, Sunday, has broken all Vevo records. "Bad Blood", which made its official digital debut exclusively on Vevo, delivered 20.1 million views in the first 24 hours alone, and as of 22 May, has over 44,556,206 hits.
"Bad Blood" has broken the record, which was previously held by Nicki Minaj's "Anaconda", which debuted in August 2014 and received around 19.6 million views in 24 hours.
The action-packed video saw guest appearance by A-listers including Selena Gomez, supermodel and star of John Green's "Paper Towns" Cara Delevingne, model Cindy Crawford, "Law&Order" star Mariska Hargitay, "Grey's Anatomy" babe Ellen Pompeo, the "Dark Angel" Jessica Alba, "Empire" star Serayah, Taylor's BFF and model Karlie Kloss, singer Hayley Williams, rapper Kendrick Lamar, "Shake It Up" star Zendaya, singer Hailee Steinfeld, "Girls" creator Lena Dunham and singer Ellie Goulding.
Swift made it a point to thank all her collaborators on hearing the record-breaking news. She tweeted, "I'll never be able to thank you enough, @JosephKahn @kendricklamar @selenagomez @karliekloss @iammarthahunt @LilyAldridge @Caradelevingne...Thank you SO much @SerayahLove @jessicaalba @GiGiHadid @CindyCrawford @EllenPompeo @elliegoulding #24hrVevoRecord...Girls, this is CRAZY. Thank you so much @Zendaya @yelyahwilliams @lenadunham @Mariska @EllenPompeo @HaileeSteinfeld #24hrVevoRecord"
FREAKING OUT RIGHT NOW YOU BROKE THE VEVO WORLD RECORD THANK YOU http://t.co/XTwKCWR4x9 #24hrVevoRecord #BadBloodMusicVideo

— Taylor Swift (@taylorswift13) May 21, 2015