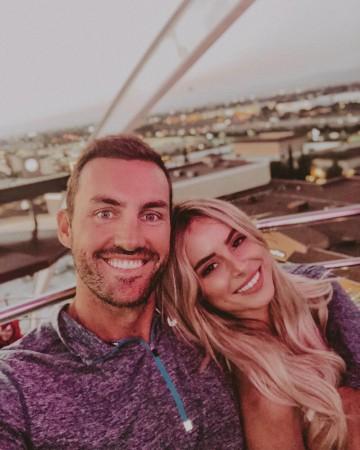 Amanda Stanton, a former Bachelor in Paradise contestant, was taken into custody for domestic violence while staying in a hotel at Las Vegas with her boyfriend Bobby Jacobs. Amanda has now said that she is 'embarrassed' about the incident.
The Las Vegas police said that they received a phone call at 3.15 am for domestic violence. "A physical altercation took place in a hotel room where it is alleged that Stanton battered her boyfriend," the police told Entertainment Tonight.
In a statement, Amanda's representative Steve Honig told E!News, "Amanda is embarrassed and ashamed this happened and sincerely apologizes to hotel security and the Las Vegas Police Department. Amanda is a gentle, respectful person who has never gotten physical with anyone under any circumstance."
He explained the entire incident, "That evening she had a few drinks at a bachelorette party and when hotel security asked her and Bobby to quiet down, she got a bit rambunctious. Amanda gave Bobby what she thought was a playful shove; hotel security did their job and reported the incident to the police, who in turn did their job."
The former Bachelor contestant's rep continued to say that her boyfriend Bobby tried to tell the police that it was not intentional. Bobby said, "it was not an ill-intended shove, the police still had to do their job which Amanda completely respects and understands."
Police said that they had "probable cause" to arrest the mother of two on the charge of "battery domestic violence". Apparently, the 28-year-old went along to the police station without resisting.
The reality TV star had started talking to Bobby on Instagram. According to US Weekly, Amanda's Instagram posts seemingly shows that the couple is happy. A source told E!News, "They have been dating for two months now. Amanda doesn't know where it's going to go yet because they're still getting to know each other, but so far so good!"