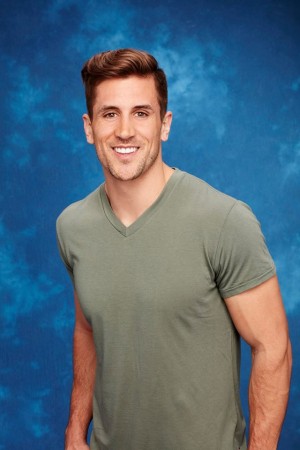 In Monday's episode of "The Bachelorette," Jordan Rodgers revealed to JoJo Fletcher that he doesn't have much of a relationship with his NFL star brother Aaron Rodgers. He also told Fletcher that she shouldn't be hoping to meet Aaron during their hometown dates, which will be aired next week on "The Bachelorette."
Like I said, I have a great relationship with my brother Luke," Jordan told the Bachelorette. "Me and Aaron don't have that much of a relationship. I don't have hard feelings against him, it's just how things go right now."
While Jordan was reluctant to reveal the truth about their fight, several publications have unearthed what really went wrong between the brothers. Apparently, Aaron's girlfriend, actress Olivia Munn, introduced Jordan to her personal trainer Brittany Farrar and the duo soon embarked on a serious relationship. But Jordan allegedly cheated on her and this resulted in Munn cutting off ties with Jordan.
Munn proved that she hasn't forgiven Jordan for cheating on her friend when she liked an Instagram post by Farrar that claimed Jordan was unfaithful. "Riding the bench doesn't get in the way of a relationship, but cheating does. #yourpitchisntperfect @jrodgers11 #alwayswantedtobefamous #dreamscometrue #tuneinnextweekformoreBS @bacheloretteabc," Farrar wrote.
Meanwhile, a source close to the Rodgers family has revealed that Aaron has been estranged from the whole family for a while now. "The entire situation is painful for the family," the source told ET.
Munn too hinted at the brothers' strained relationship back in May while promoting "X-Men: Apocalypse." "Aaron doesn't really ... I don't think he's really talked with his brother," Munn said when asked about Jordan appearing on Season 12 of "The Bachelorette." "So, I actually don't know. It's complicated -- I'll say that."
"The Bachelorette" airs Mondays on ABC.