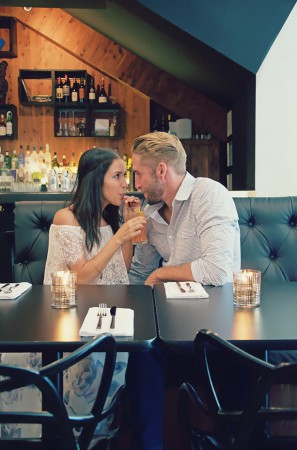 "The Bachelorette 2015" couple Kaitlyn Bristowe and Shawn Booth got engaged a few months ago, and yet their wedding date hasn't been finalised. Although it does appear both reality stars are still together, fans wonder if they plan to tie the knot anytime soon.
In a recent interview to Life and Style Magazine, Shawn Booth said: "We haven't set any dates yet. We're just trying to enjoy the engagement."
This delay in their wedding has given rise to speculations that the two are growing apart. The magazine quoted a source as saying Kaitlyn and Shawn haven't worked on a project together even though they have been swamped with work.
The latest project to come Kaitlyn's way is "Dancing with the Stars", or "DWTS" 2016. A recent news article suggests the reality star has been asked to join the cast alongside her ex, Ben Higgins. While it isn't certain if Kaitlyn will join the show, her ex-boyfriend and Bachelor 2016, Ben, expressed his interest in an interview with E! Online.
Ben said: "I think I'm excited about what experiences are next in life. Just like I never expected to be on 'The Bachelorette', I never expected to be the Bachelor, I don't know what to expect next and I'm open to anything."
While Kaitlyn and Shawn haven't confirmed or denied that their wedding plans are cancelled, fans of the two wonder if Kaitlyn's willingness to join "DWTS" has anything to do with the fact that she may have split with Shawn.