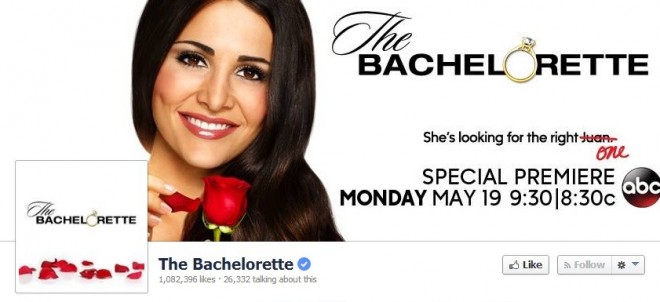 Season 10 of "The Bachelorette" featuring Andi Dorfman has just begun, but multiple reports claim that the assistant district attorney has already found her ideal partner in Josh Murray.
Here are five things to know about their relationship.
They have Amazing Chemistry
The previous episode of "The Bachelorette" saw Murray scoring a one-on-one date with Dorfman, following which she states that they have a strong chemistry.
"The physical chemistry is undeniable,' Dorfman said in the episode that saw her discussing children, travel and sports with her companion. "But I worry that the main connection we have is physical,' she said, adding, "I want to have a deep conversation with him."
Seriously how has josh not gotten picked up in 5 years? Ladies?!? #TheBachelorette

— Andi Dorfman (@AndiDorfman) June 17, 2014
Murray Gets the Final Rose
Blogger Reality Steve noted in one of his posts that not only does Murray get the final rose, he also ends up proposing to Dorfman. The two will be shown as engaged at the After the Final Rose ceremony.
Dorfman was Initially Hesitant about Murray
"The Bachelorette" host Chris Harrison revealed that Dorfman was initially hesitant about Murray due to his association with sports.
"Josh also played it smart in calling himself out, saying, 'I know I'm an athlete and that guy women would typically run from.' He's the good-looking athlete; every girl goes through that phase. When you're ready to settle down, it's a stereotype, but often times that's not a good or lasting phase. He knows that and she really respected it. Now whether it's true or not or just talk remains to be seen. But he could tell she was being hesitant," Harrison told TVGuide in an interview.
Cheating Rumors
Murray has already been accused of cheating on Dorfman with his former girlfriend Brittany McCord, as she is the one person he interacts with more than Dorfman on Snapchat.
Nick Viall Doesnt Approve of Murray and Dorfman's Relationship
Reality Steve revealed that Nick Viall, who was among the final two contestants, does not approve of Murray's relationship with Dorfman. Trash-talking about Murray and Dorfman, Viall said that the former baseball player is insecure and set in his ways.
"Yeah, like, Josh won't say sh*t. Like, he'll do whatever she wants. He's not that … he didn't open up, he just kinda…he just eats, sleeps, and sh*ts and like, has a bad temper, and…you know, and … I mean, he's really competitive yeah…he's super emotional, he's really insecure…oh and he's incredibly set in his ways." Viall was quoted as saying.