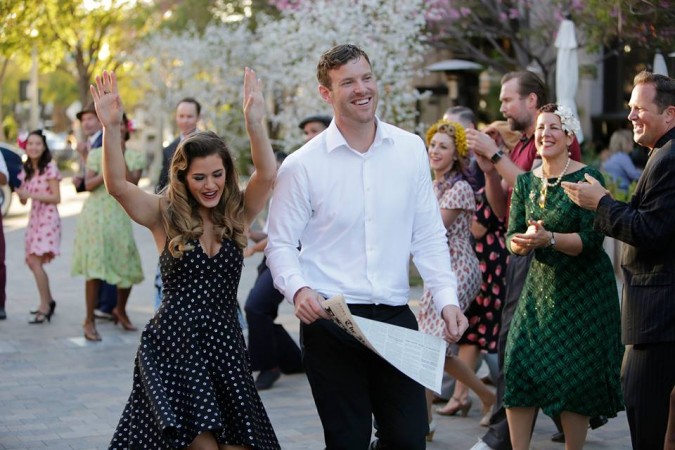 Season 12 of "The Bachelorette" is slowly winding up and JoJo Fletcher seems to be having a tough time letting some guys go. Also, competition among the contestants have increased, as many of them have started developing feelings for "The Bachelorette."
This Monday's episode saw increased tension between James Taylor and Jordan Rodgers, and the former complaining to Fletcher that Rodgers isn't the person he portrays to be. This led to a confrontation between Fletcher and the Rodgers, who is rumored to be the winner of Season 12 of "The Bachelorette," and according to show host Chris Harrison, this may be a recurring theme, as this isn't the first time Rodgers has had to defend himself.
"When you live in a house with a bunch of guys dating your girlfriend, things are bound to get weird, and obviously there was some tension between James and Jordan," Harrison wrote in his blog for Yahoo! "Where that came from is anyone's guess really, as there are always several sides to any story, but once again, JoJo found herself in a position where she had to talk to Jordan about his intentions and Jordan found himself on the defensive again."
As for Fletcher's decision to run away from the rose ceremony, Harrison believes that she did the right thing as she wanted to spend some more time with the guys before taking final call. Fletcher decided to ditch the rose ceremony when it came to choosing between Alex and James, and next week's episode will see her spending more time with them before she makes the finale decision.
"This obviously will only make things more difficult next week, but as we know by now, JoJo is not afraid of tough choices," Harrison wrote, adding: "Things are about to get even crazier as we close in on hometowns and people continue to fall in love."
"The Bachelorette" airs on Mondays on ABC.