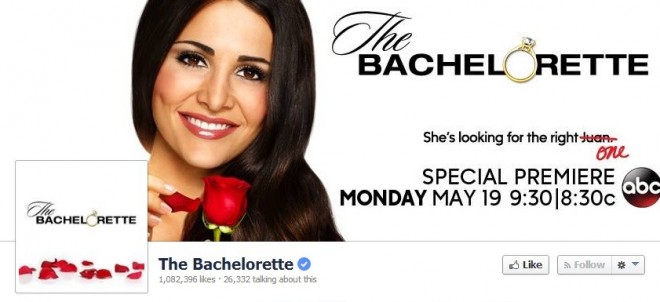 Andi Dorfman's first one-on-one date of the season was with the late Eric Hill, but the one who managed to get a kiss from the assistant district attorney is Chris Soules.
Dorfman and the Iowa native started off their date with a trip to the racetrack, where they had some fun betting on horses, and during the latter part of the date, Soules admits that he was previously engaged.
"People are going to absolutely fall in love with Chris, and Andi really gets who he is and appreciates it," host of the reality dating show, Chris Harrison, told TV Guide. "He's a country boy, but ... has a sophisticated side a woman would be attracted to. Their date just went so well. It was a romantic day, he was just smiling all day and it made it easy for her to give him that kiss."
Reports have it that Soules will be among Dorfman's final four, and he will even get an opportunity to take her to his home during the Hometown Dates. But Soules will be eliminated following the Fantasy Suite date.
The next episode is going to be spread across two-days and if the promos are any indication, it is going to be high on drama. The two-night dramatic episode will see Dorfman breaking down, when it is revealed that one of the contestants is already in a relationship with someone else.
It is not immediately known who has a girlfriend back home, but the promos show JJ O Brien and Josh Murray confronting Andrew Poole.
This prompts Dorfman to tell the ontestants that they have the freedom to leave if they are not serious about the show.
"It was really early, but it always happens," said Harrison about Dorfman yelling at the guys to go home if they're not there "for the right reasons." "I told Andi there's always a point where the Bachelorette or Bachelor has, not a meltdown, but a 'moment' and she has that earlier on. But I think it has to do with the guys and how quickly she realizes it's working."
Meanwhile, Dorfman spoke to E!Online about her date with Hill saying that she couldn't think of a better person to be her first date.
"The first date, I'm so glad Eric was on it because it was an amazing, exciting date and I couldn't think of a better person to have gone on it with," Dorfman said. "I'm excited to see that one of his last dates was so grand and so amazing and to see the smile on his face. Even though there is that sad part of it, you've gotta smile. That's what Eric did. He smiled and he lived his life and I think it's going to be a beautiful thing to see."