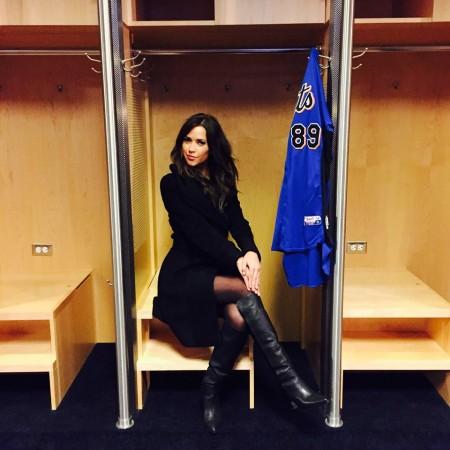 "Bachelorette" Kaitlyn Bristowe has received a lot of flak for allowing Andi Dorfman's ex-suitor Nick Viall to come on the show.
And, in Monday's episode she had to deal with the consequences of letting Viall stay as more than one contestant raised questions on why the former "Bachelorette" participant got another opportunity to find true love.
Bristowe attempted to answer this question through her People blog, saying she felt an attraction towards Viall and that she had to pursue it.
"I am so sorry that a lot of people see a problem with this. But there was an attraction with Nick, and I had to pursue it. I was still getting to know these guys, it didn't feel too late, and this was something I just had to do," the Canadian dance instructor wrote.
She also wrote that it was difficult to hear Shawn Booth, who is said to be a front-runner, question her about Viall, as she had a strong connection with the Ryan Gosling look-alike as well.
"I was excited to spend some time with Shawn B., but it was so tough hearing him question my decision to bring Nick into the group. It's hard when you have such a strong connection but are still getting to know someone. And yes what Shawn and I had was strong, but it was still so early. My biggest fear was ruining something I had with someone like Shawn," Bristowe noted in the blog.
As for who Bristowe will finally choose as her soulmate, Reality Steve believes both Viall and Booth are going to go home heartbroken. He also noted on his blog that Bristowe was currently single.
But Bristowe might have unknowingly revealed the winner of the show last week, as picture on Snapchat showed her in bed with Booth. Although the photograph was quickly deleted, it was screencapped by Twitter users.
Neither Bristowe nor Booth have spoken about their relationship.