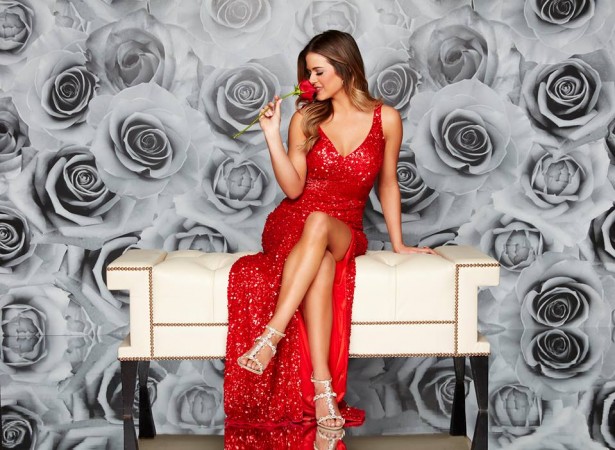 Ben Higgins' ex JoJo Fletcher is all set to start her journey as the next bachelorette on ABC's dating reality show "The Bachelorette," which will premiere next Monday. Filming is over and Fletcher celebrated the end of the shoot by posting a picture of hers on Instagram.
Fletcher hasn't revealed any details on what fans can expect in Season 12 of "The Bachelorette," but longtime host of the show Chris Harrison recently dished out that this season will see a lot of men crying. "There is man-cry," Harrison revealed to ET. "It's not a good season unless you have man cry. Because men aren't good at crying."
"I like it when there's that indecision of a guy," he added. "Like, 'Do I go for it? Do I really cry?'"
The season will also be an emotional one for Fletcher. "JoJo, she was really good at giving herself up to this whole thing and just going for it," he said. "And it's a rocky ride."
Spoiler guru Reality Steve has given fans an overview of what happens in the first episode of the season, and according to him, Fletcher will be quite taken in with Jordan Rodgers, whose brother is NFL player Aaron Rodgers.
Jordan will be the first contestant to meet Fletcher, and here's what happens during their first meeting:
Jordan was out first. He tells JoJo his parents met and they got engaged a few months later and have been married for 36 years. She tells him he looks amazing twice, then says a third time 'you look so good.' Then when he walks away she turns around and says, 'Hotttttt!'
Later on in the episode, viewers will once again see Jordan and Fletcher bonding, and she apparently makes it obvious that he is a frontrunner. The duo will also make out before the end of the hour.
Besides the contestants, the premiere episode will see Jake Pavelka, a former "The Bachelor" contestant, arriving to give Fletcher a prep talk. Pavelka is a family friend who is like a brother to Fletcher, Steve noted, adding that the premiere will conclude with Fletcher eliminating six contestants.
"The Bachelorette" airs Mondays on ABC.