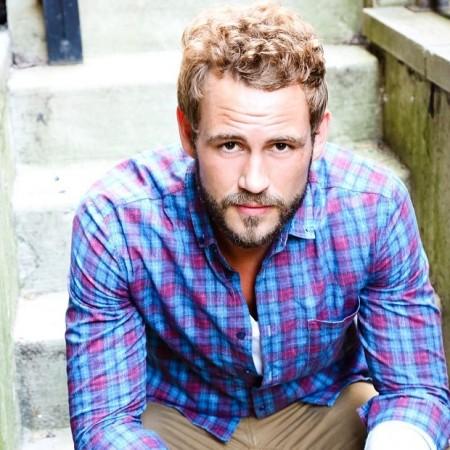 Nick Viall lost out to Josh Murray during Andi Dorfman's season of "The Bachelorette," and although he is considered a front-runner in Kaitlyn Bristowe's season, spoilers indicate that he is in for a heartbreak this time as well.
But according to a new report, Viall, a sales executive from Chicago, could have finally found love with Whitney Bischoff, who was previously engaged to "The Bachelor" contestant Chris Soules.
The 22 June edition of Star Magazine noted that Viall and Bischoff were spotted on a date at a bar in Chicago late last month, and there is even a photograph to support this claim, reported Celeb Dirty Laundry.
Although Bischoff tried to go incognito by pulling a baseball cap over her face, a patron managed to get a picture of the duo. A source even told the magazine that the two were all over each other during the date.
"They were leaning in to each other, chatting and laughing. Whitney's high pitched laugh was hard to miss. She also made a point of lovingly stroking Nick's knee while they talked," the source said.
It remains to be seen if there is any truth to this Viall-Bischoff romance, but he is currently a contestant on the 11th season of "The Bachelorette", a fact that has not gone down well with most of the other contestants on the show.
Monday's episode will even see Bristowe being questioned regarding her intention to allow Viall on the show. A brief preview of the episode shows Shawn Booth confronting Bristowe regarding Viall, and she in turn assuring Booth about her feelings for him.
"I've told you from day one how strongly I feel about our connection. Like, this is not taking away from that," Bristowe says. However, Booth does not believe her, causing her to burst into tears.
As for how far Viall will go in the season, spoiler guru Reality Steve believes Viall and Booth are the finalists of season 11. However, Bristowe ends up ditching both of them in the finale, Steve wrote in a blog post.
"The Bachelorette" airs Mondays on ABC.