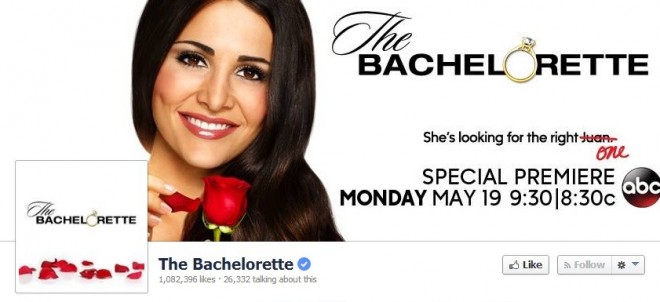 While rumors of Chris Soules being the next "Bachelor" have been doing the rounds for a while, Sean Lowe, a former contestant on the reality dating show, too, believes that the farmer from Iowa would have a better chance of finding true love as the next "Bachelor."
Soules got dumped on Monday's episode after Andi Dorfman confessed to not being in love with him.
"I can't feel the same things that you're feeling," she said, sobbing. "I could sit here and blame it on Iowa, and I could take the easy way out I guess and say I can't see myself in Iowa, which is partly true, but..."
"I'm incredibly disappointed, but I get it," Soules replied. "I want your feelings to be for me—and if they're not, I want to go home."
Lowe feels that Soules' perfect retort should have been to tell Dorfman that he too does not feel the same for her.
This is when Chris should turn it around on her and tell her he's not feeling her. #TheBachelorette

— Sean Lowe (@SeanLowe09) July 15, 2014
I think Chris just got himself dumped into The Bachelor. #TheBachelorette — Sean Lowe (@SeanLowe09) July 15, 2014
Interestingly, a number of people believe Soules deserves someone better than Dorfman, whose diva-like behavior has won her many haters.
I'm glad @AndiDorfman sent @C_Soules home. he deserves better and I pray he's the next bachelor. you got this Chris ❤️

— Emily Rose (@emilyrose0117) July 15, 2014
I officially hate the bachelorette. Chris was obviously the one @AndiDorfman @BacheloretteABC — кιмвєяℓу (@k_edelmann) July 15, 2014
I hate @AndiDorfman so much right now. Chris is such a good guy and she is breaking his heart

— Meghan (@MZimbler) July 15, 2014
As Dorfman herself admitted, she can be a difficult person, and the only person who seems to handle her is Josh Murray, who is among her final two along with Nick Viall.
The two won Fantasy Suite dates, and rumors swirling around suggest that Dorfman will ditch Viall after the overnight date. Throughout the season Viall has been a frontrunner on the show, but something happened during the overnight date that made Dorfman change her decision about Viall, reports indicate.
What went wrong during Dorfman's Fantasy Suite date with Viall will remain a mystery, as cameras weren't allowed in the hotel room suite. But whatever it was, it tipped the scale in Murray's favor.
"The way I see it from my seat is Josh is her "comfort zone." Josh is her type, he's the comfortable choice she's fallen for many times during her life," Bachelorette host Chris Harrison wrote in a blog post.
"This obviously hasn't worked out so well in the past and that's why she's been so worried about this relationship and so skeptical of Josh all along. She's worried about making the same old mistake. But the problem with the 'comfort zone' is it's so darn comfortable," he added.