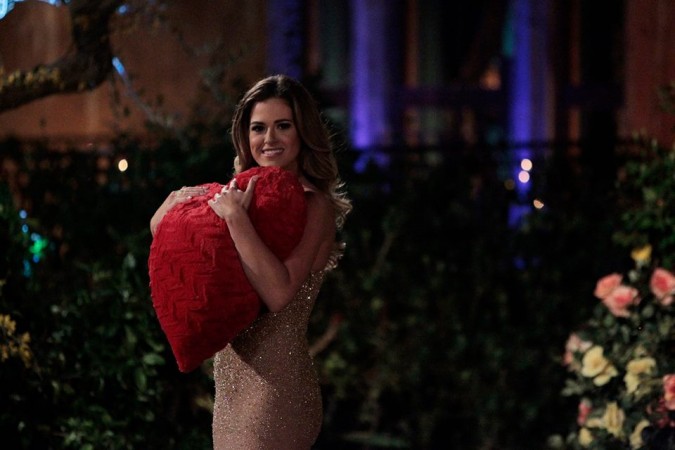 Jordan Rodgers is reportedly not on good terms with his NFL player brother Aaron Rodgers and his girlfriend Olivia Munn.
Jordan is currently a contestant on Season 12 of "The Bachelorette" starring JoJo Fletcher, and according to reports, the rivalry between the siblings is due to the fact that Jordan allegedly cheated on Brittany Farrar, who is Munn's friend.
Farrar last week took to Instagram to throw shade at Jordan, writing: "Riding the bench doesn't get in the way of a relationship, but cheating does. #yourpitchisntperfect @jrodgers11 #alwayswantedtobefamous #dreamscometrue #tuneinnextweekformoreBS @bacheloretteabc."
Besides the fact that Jordan cheated on Farrar, Celeb Dirty Laundry reported that the rest of their brotherly feud could be because of Aaron's success and Jordan's lack-of. It is also "safe to say Aaron is a little sick of his bro Jordan riding his coattail and using his brother's name to benefit himself," the media outlet noted.
Jordan recently spent a few days with his family in Hilton Head, an island off the coast of South Carolina, and he was joined by his brother Luke, his brother's girlfriend and his parents. Based on Jordan's social media feed, it doesn't look like Aaron and Munn joined them.
Jordan is rumoured to be the winner of Season 12 of "The Bachelorette," and according to Fletcher she knew he was going to be a contestant before Season 12 started filming. "A week before this whole thing started I think his name got leaked, and it was kind of all over the Internet, so, you know, it's like 'Jordan Rodgers, brother of Aaron' -- so that's what I knew going into it," she told Entertainment Tonight. However, the fact that he was Aaron's brother did not influence her decision or thoughts about him.
"Before I met him ... I knew just that tidbit about him, but nothing else, and I don't think it made a difference either way," she said. "I don't follow football closely, so it's not like it made a huge difference, but I definitely knew that about him going into it."