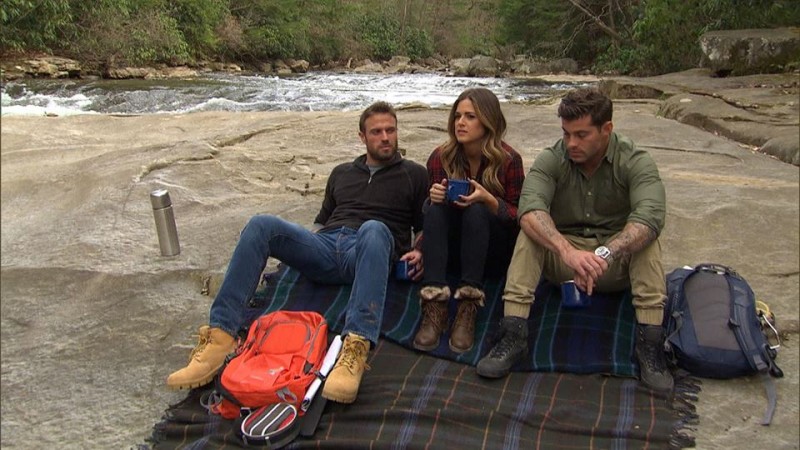 Monday's episode of "The Bachelorette" will finally wind up the Chad Johnson drama that has been going on ever since the dating reality show premiered last month.
Johnson was eliminated following a disastrous two-on-one date, but he refused to take "No" for an answer, and this week's episode will see him back at the Bachelor Mansion where the other contestants are holed up. According to spoiler guru Reality Steve, Johnson's return results in a violent confrontation between him and current frontrunner Jordan Rodgers, and eventually Johnson will be forced to leave.
Interestingly, the episode will also see JoJo confronting Jordan regarding cheating on his ex girlfriend, Brittany Farrar. Us Weekly reported that Farrar had briefly met JoJo before she became "The Bachelorette" and the former had admitted to her boyfriend being unfaithful.
"Brittany told JoJo that Jordan wasn't a great boyfriend," said an insider. "She said there were trust issues." JoJo will bring up this topic during a candlelight dinner in Uruguay. "Jordan cops to flirting with other women, but he denies he was unfaithful," the source said, adding that Fletcher "chooses to believe Jordan."
Meanwhile, Johnson, who refrained from watching "The Bachelorette" till now, recently took to his Instagram page to reveal that he finally watched the ABC reality show, and said he understood why people hated him so much. "So I finally watched the show at my sisters.. Holy t--s now I understand why some people hate me! Haha but some parts were hilarious too LOL @tiffjohnson24," he wrote along with a video of him watching the show.
"The Bachelorette" airs Mondays on ABC. The synopsis for the upcoming episode reads: "Chad confronts the men after not getting a rose. But soon the 11 remaining guys jet off to Uruguay with JoJo, where one man has to defend himself against unflattering gossip. Also, JoJo becomes the target of ugly tabloid reports that she's on the show for the wrong reasons and must argue her case to the men."