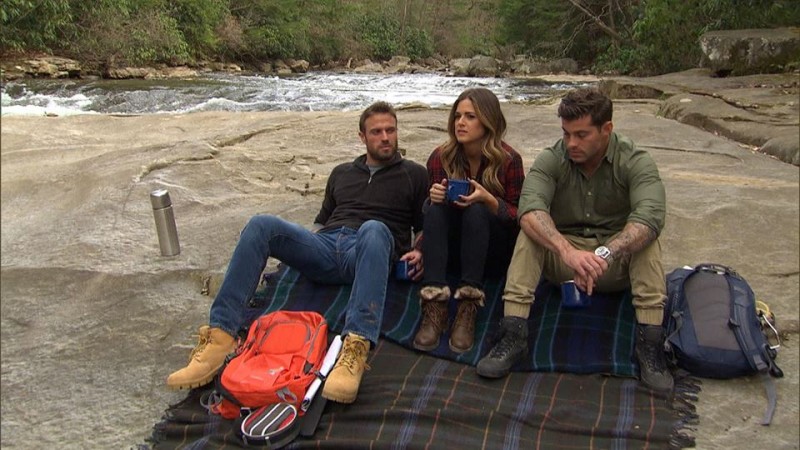 Next week's episode of "The Bachelorette" will feature more drama involving Chad Johnson, the luxury real estate agent who has been dubbed the villain of Season 12 of the dating reality show. Although Johnson was eliminated in the previous episode, it looks like he isn't ready to leave the bachelor mansion just yet, and the reason could be JoJo Fletcher.
According to host Chris Harrison, Johnson wasn't on the show just for fame. He was genuinely interested in Fletcher and thought he had a chance with her.
"Believe it or not, both of these men truly had feelings for JoJo that trumped any animosity they had towards each other, but the two-on-one really highlights how people get along in group settings, and it's pretty clear that Chad -- well, Chad does not get along in group settings," Harrison said about Johnson and Alex Woytkiw, reported Reality TV World.
Fletcher eliminated him after he admitted to threatening other contestants. "Alex vanquished the giant, but as you saw, Chad was not about to just pack his protein and head home. Chad had more to say to the guys. And in two weeks, he will do exactly that," Harrison teased.
Reportedly, Johnson will return to the bachelor mansion where he'll lose his temper when he sees the other contestants celebrating his elimination. Tension escalates and he will get into an altercation with Jordan Rodgers, who is believed to be the winner of Season 12 of "The Bachelorette."
In the meantime, Johnson has been poking fun at himself as well as "The Bachelorette" on Twitter. Here are a few gems from the contestant.
I don't watch the shows, so did they show whether I killed someone yet? Or am I still waiting to find out LoL

— Chad Johnson (@1ChadJohnson) June 12, 2016
On my way back to #TheBachelorette house like.... #theydrewfirstblood pic.twitter.com/bZq2ste11R — Chad Johnson (@1ChadJohnson) June 12, 2016
Next Monday.. I'm hangry, and I'M ALL OUTTA MEAT #thechadpurge https://t.co/BR4u6IgTJy

— Chad Johnson (@1ChadJohnson) June 13, 2016
"The Bachelorette" airs Mondays on ABC.