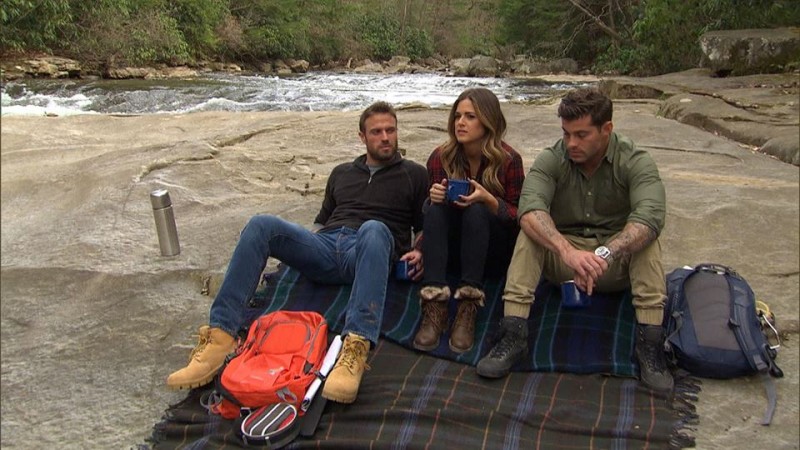 "The Bachelorette" returned to ABC on Monday after a short hiatus and it immediately picked up from where it left off in the previous episode, with Chad Johnson back in the mansion after being eliminated by JoJo Fletcher.
As expected, Johnson did not take the rejection lightly, and he took out his frustration on the other guys and accused them of provoking him. And it looks like the show isn't done with Johnson just yet. In a blog for Yahoo! host Chris Harrison revealed that the Men Tell All episode that will be aired in July will feature the luxury real estate agent and it is bound to be interesting.
Blogging about the show's decision to focus on Johnson's return to the mansion post elimination, Harrison said that the usual practice was to focus the attention on the man or woman who is still on the date. "In this case, things were very different. Chad didn't just pack his protein and go. (He couldn't; the other guys blew his protein powder into the wind like ashes.) Instead of using this opportunity to apologize and clear the air, Chad doubled down on his dislike for the other guys," the host wrote.
Monday's episode also saw Fletcher addressing her fear that Jordan Rodgers would not be an honest boyfriend. Fletcher had reportedly met one of his ex girlfriends who revealed that he hadn't been faithful.
"JoJo had been warned that Jordan wasn't great in a previous relationship, and I think it's really important that JoJo addresses these fears she has instead of working them all through in her head," wrote Harrison. "Communication is key to all relationships and Jordan and JoJo have a head start on honesty and openness."
"The Bachelorette" airs Mondays on ABC.