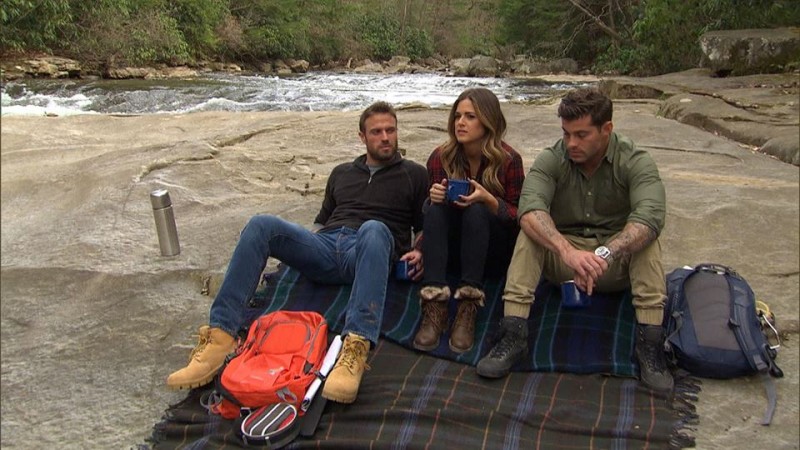 JoJo Fletcher finally came to know the true Chad in Tuesday's episode of "The Bachelorette," and she sent him home after he revealed that he had threatened some of the contestants vying for Fletcher's attention.
Season 12 episode 4 saw Chad threatening Jordan saying he will not be hiding in the Bachelor Mansion for long. "You think you're safe for now. One day this ends. And when this ends you go home. And when you go home you think I can't find you? You think I won't go out of my way to come to your house? I'm dead f---ing serious," Chad said.
Towards the end of the hour he got an opportunity to go on a date with Fletcher, where she confronted him about his rude behaviour. "I just have to ask: Have you threatened anyone in the house?" she questions, to which he says: "I mean, it's not 100 percent false."
But the show isn't done with Chad just yet. Based on the promo for the upcoming episode, Chad isn't going down without a fight. According to Reality Steve, there will be an altercation between Chad and Jordan in the next episode.
"The guys are partying back at the resort when Alex comes back celebrating that Chad is gone, but the show for whatever reason lets Chad come back to the resort and sees this, and apparently gets in Jordan's face and hell breaks loose. He started poking Jordan in the face and it got physical. End result is that Chad eventually went home," Steve wrote in his blog.
In the meantime, Chad is not done antagonizing his competitors even now, weeks after "The Bachelorette" finished filming. He purchased the domain names of some of his fellow contestants such as Robby Hayes, Chase McNary, Derek Peth and Alex Woytkiw. When one types in their names as a website, it gets redirected to Chad's Instagram profile.
"The Bachelorette" airs Mondays at 8 p.m. EDT on ABC.