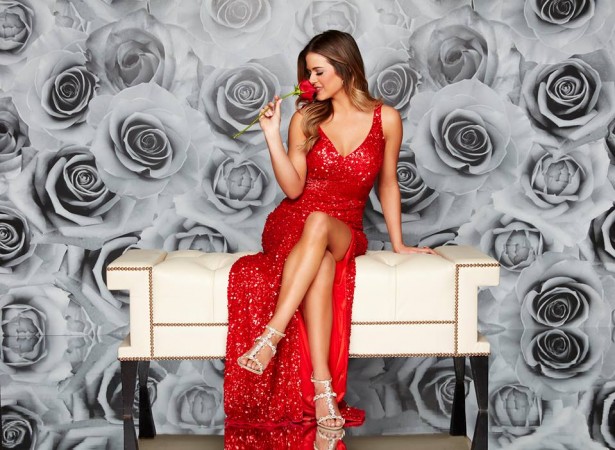 Season 12 of "The Bachelorette" has been one of those seasons where the ex girlfriends of the contestants aren't letting them spew lies to impress JoJo Fletcher. After Jordan Rodgers' ex Brittany Farrar accused him of being unfaithful in their relationship, Robby Hayes' ex Hope Higginbotham has called him out for apparently being untruthful about their relationship to Fletcher.
On Monday's episode, Hayes opened up about his past to Fletcher, saying everything about his relationship with Hope was wrong. "We dated for a little over three years and I have never seen her house. I've met her mom once. And knowing how big of a family man I am, that was hard," Hayes said, adding that they broke up about fourth months ago after a "blown up fight."
"I'm way past that relationship. It wasn't meant to be and I realized that and that's why it ended. I can't express to you enough how ready I am for this — for you, for us," he said.
Shortly after the episode aired, Hope took to her social media and wrote: "Why you always lyin'? @roberthunter89 #thebachelorette #mymommadontlikeyou #iaintsorry."
Interestingly, both Hayes and Rodgers are believed to be the finalists of Season 12 of the ABC dating reality show. They have also been accused of being on the show for all the wrong reasons.
Chad Johnson, who was a contestant on the show, called out Hayes for apparently being on the show for fame. Along a picture of him kissing Higginbotham, Johnson wrote: "While traveling this weekend, our paths crossed and I finally had the opportunity to meet Hope Higginbotham in person. Let me just say, she is even more beautiful in person! A great girl like her deserves so much better than someone who lies, cheats, and ends a four year long relationship in order to pursue fame on a tv show. You're amazing, I miss you already @hopealverta . . . . . #TheBachelorette #TheBachelor #TheChadelor #Bachelornation #bachelormonday #bachelormondays #realitytv #realityshow#realitytvstar #realitytvshows #realityshows #realitytvstars #bravotv #mtv #abc #joelle #realitystar #realitystars #tvshow #follow #followme #love #datingshow."
Rodgers, too, has been accused of ending a relationship to appear on the show.
"The Bachelorette" airs Mondays on ABC.