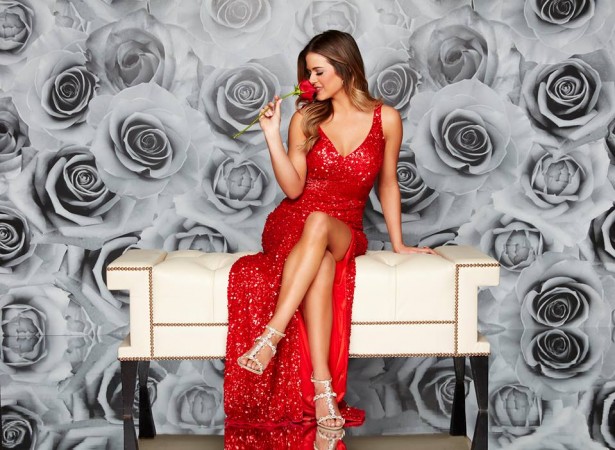 Monday's episode of "The Bachelorette" will feature the first one-on-one date of this season and according to Reality Steve, JoJo Fletcher will head to San Francisco for a romantic date with Derek Perth. The spoiler guru noted in his blog that Fletcher will pick up Perth in her car and they will drive to Burbank from there they will take a private plane to San Francisco for a picnic.
CLICK HERE to watch the episode live.
The episode will also feature two group dates, where one set will compete in a fireman training course, and the rest will take part in a sports-related challenge. At the end of the hour, three contestants -- Will Haduch, Brandon Howell, and James Spadafore -- will be eliminated.
Meanwhile, the promo teases more drama involving Chad, who has been dubbed the villain of Season 12. A teaser video shows him getting violent, and Fletcher recently admitted that she was surprised by Chad's behaviour.
"I couldn't believe what I was seeing," JoJo admitted to E! News' Carissa Culiner. "I don't get to see these guys when they're by themselves. I only get to see them when I'm on dates with them."
"There's a lot of drama there, there's a lot that happens. There's blood, there's tears. People are going to have to make their own opinion about Chad because it's certainly an interesting situation there," she added.
Another contestant who has garnered a lot of attention is Aaron Rodgers' brother Jordan, who got the first kiss from Fletcher. "It was comfortable, it was easy and we had a moment where we kissed...didn't expect that to happen," she admitted. "So I just knew after meeting everyone, that was the strongest connection that I had made."
The synopsis for Monday's episode reads:
Twenty anxious men hope to get off to a good start with Jojo; the first group date has 10 bachelors heading to a firefighting training facility; Jojo and Derek choose a romantic picnic; six bachelors get a dream date to ESPN's "SportsNation."
"The Bachelorette" airs Mondays on ABC.