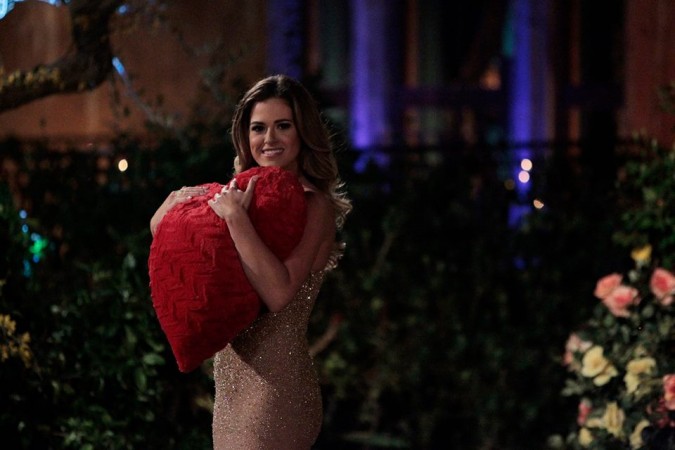 Season 12 of "The Bachorette" kicked off on Monday, and as reported Jordan Rodgers managed to win a lot of hearts, including Fletcher's, on the premiere night. Besides making out with Fletcher during the cocktail hour, he also got the first impression rose from the real estate developer.
Watching their interaction, quite a number of viewers pointed out that Fletcher and Rodgers acted like they'd been dating forever, and their ease around each other might be due to the fact that they've interacted with each other before filming for Season 12 commenced, reported Reality Steve.
"Ok, not too hard to believe since US Weekly confirmed Jordan as a contestant 11 days before filming actually began, but still, none of the other guys were talking to JoJo, yet Jordan was. And her night 1 slobberfest all over him kinda lends a bit of credibility to that," the spoiler guru noted.
"Regardless, while it may not seem like a big deal to some, I guarantee if you ask all other 25 guys in the house now what they thought of that, they wouldn't be too happy."
As for what happens in the second episode, Steve noted that Fletcher's men will take part in two group dates and a one-on-one. In the first group date 10 contestants will take part in a fireman training course. Grant, who is a fireman, emerges as the winner.
The one-on-one will be with Derek Peth and he goes on a picnic with Fletcher. The next group date will have the remaining guys competing in three different events, and James Taylor gets the group date rose. Will Haduch, Brandon Howell, and James Spadafore will get eliminated at the end of the hour, according to Reality Steve.
ESPN host and former NFL player Marcellus Wiley will make an appearance in the second episode of Season 12.
"The Bachelorette" airs Mondays on ABC.