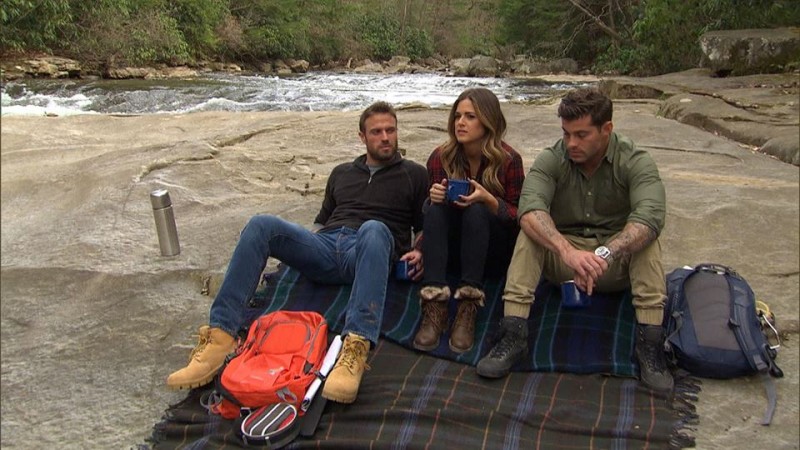 Tuesday's Men Tell All special of "The Bachelorette" was filled with drama, thanks to Chad Johnson who revealed that both Robby Hayes and Jordan Rodgers, JoJo Fletcher's two finalists, aren't on the show for the right reasons.
While on the hot seat, show host Chris Harrison confronted Johnson about dating Hayes' ex Hope, and Johnson replied: "All I can say is Robby's not upset about me dating Hope. I know he's threatened her. Take it for what it is, he's just telling her, 'Don't talk to anyone, don't do any interviews or I'll come get ya.'"
And it looks like Johnson was speaking the truth.
Moving on to Rodgers, the luxury real estate agent said that Rodgers too wasn't exhibiting his real self on the show.
For instance, Rodgers would be talking to Johnson in the mansion, but when the cameras turn towards them, he pretends as if a conversation wasn't taking place at all, revealed Johnson.
"If you want me to be honest, he's trying to get a media gig. He's already at a sportscasting job, we all know that. According to his ex-girlfriend, all he wanted out of his life was to be famous."
However, Fletcher doesn't believe that her final two picks aren't genuine. "It's hard for me to see people say these things about guys I know very well and care so much about," the 25-year-old told People. "I feel like I did ask the right questions and I got the answers that I thought I needed," she stated, adding, "I know that's not the truth. I know these men."
"The Bachelorette" Season 12 finale will air on Aug. 1.
Check out this tweet from 979 Kiss FM's Catalina.
CHAD IS RIGHT YOU GUYS. Hope cancelled her interview with me after @RobbyHHayes and allegedly his family threatened her. #TheBachelorette
— Catalina (@CatalinaOnAir) July 27, 2016