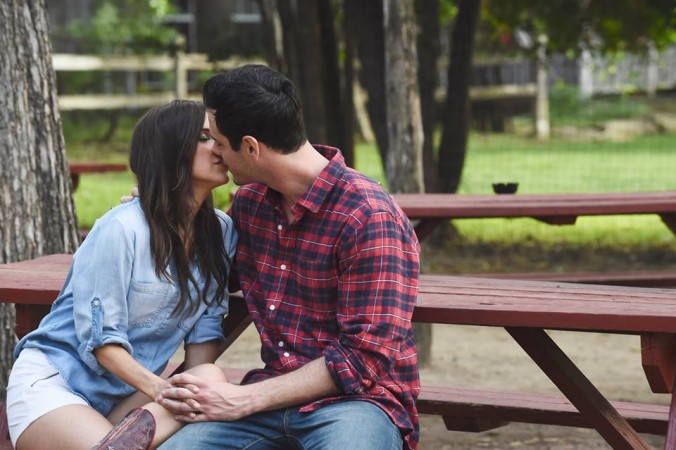 There are just a few more episodes before the grand finale of season 11 of "The Bachelorette" featuring Kaitlyn Bristowe, a 30-year-old dance instructor from Canada.
According to spoilers, Shawn Booth and Nick Viall are the finalists of the season, and reportedly each of them will propose to her during the finale. However, Bristowe will break Viall's heart by accepting the Neil Lane engagement ring from Booth. The After the Final Rose segment is expected to feature the new couple, who will reportedly talk about how they were doing post "The Bachelorette."
As for what's in store for the contestants in the upcoming few episodes, spoiler guru Reality Steve revealed that Bristowe eliminates Ben H after the overnight dates, and the contestants will head back to the US for the hometown dates.
However, unlike the previous seasons, "The Bachelorette" will not visit the families of her finalists in their hometowns. They will be flown to Park City, Utah to meet Bristowe, revealed Reality Steve.
In the meantime, next Monday's episode is going to be explosive, as it will feature Booth and Viall's confrontation.
The previous episode saw Bristowe confessing to Booth about her wild night with Viall, and although he took it well, Booth's animosity towards Viall only increased post the confession.
Previewing what will happen in the next episode, "The Bachelorette" host Chris Harrison told TVGuide that the blow up was going to be huge.
"Shawn was like Mount Vesuvius boiling over and at some point this was going to happen. While Shawn was smart enough to not have a confrontation in front of Kaitlyn, you knew there would be one -- he loves Kaitlyn too much and hates Nick too much to let this go. [The argument] is pretty incredible and we pick up next week where we left off. And as far as Kaitlyn's involvement? You'll definitely see that as well. A confrontation like this won't stay quiet," the show host said.
"The Bachelorette" airs Mondays on ABC.